i would like to be a butterfly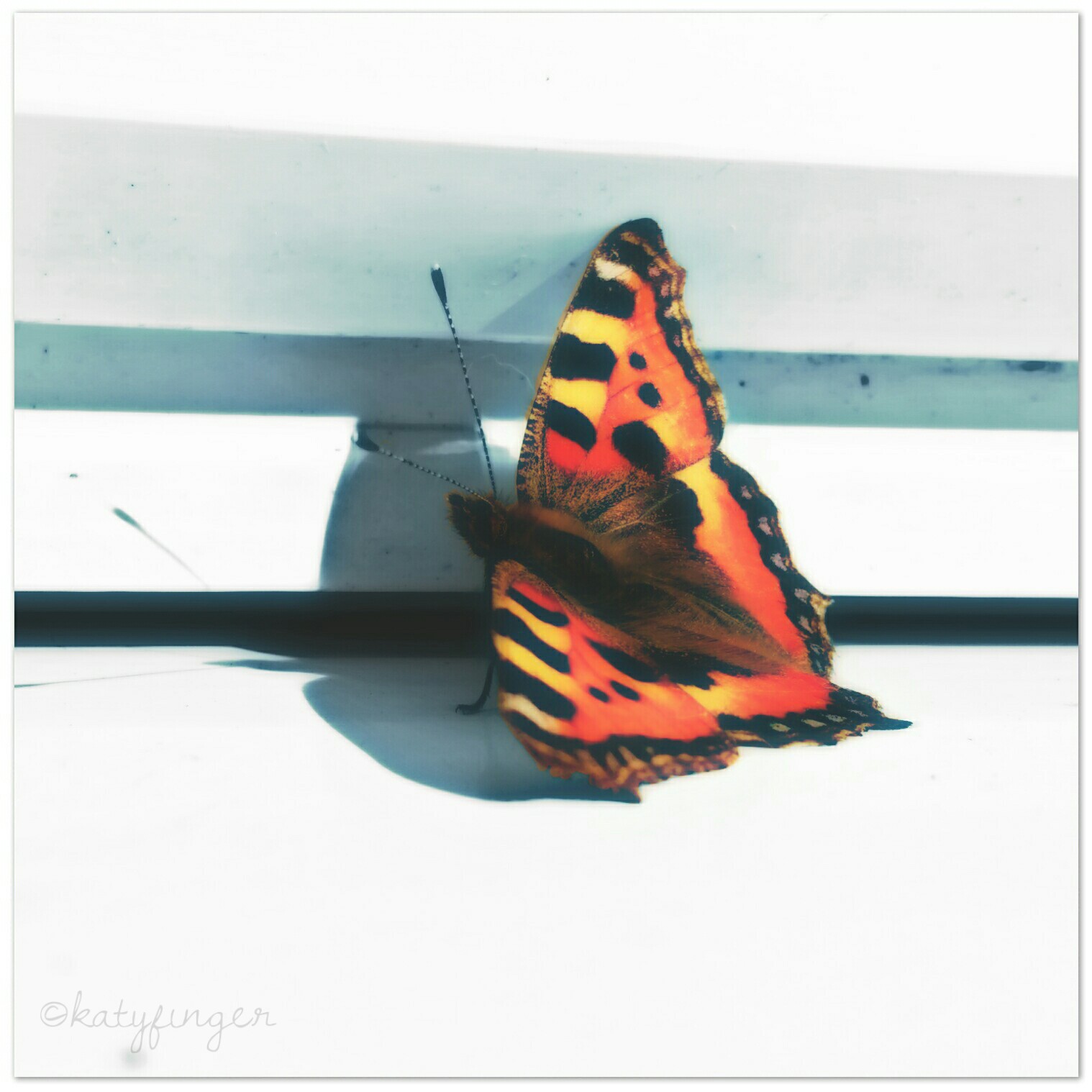 August 29, 2016 5:25pm CST
I would like to be a butterfly because they're so graceful and pretty. They flutter by, their beautiful little wings - as unique as the whorls and curls of our fingerprints, or did I make that up - beating to a sensual drum that only they can hear. They are exotic and sensitive, erotic and somewhat cheeky. I'm actually quite convinced that the butterfly has many thoughts. It sometimes wishes it were a caterpillar again, or sleeping in its cocoon, a baby, yet to be forced into the crazy world of adulthood. It is drawn not only to the flower, but also to the brick wall. Why, oh butterfly? Why? Is it just to mess with my head? Is it purely because you like me taking your photo and you know you look good against the brick? The butterfly likes to tease my cats. It flits from A to B, then to C before heading back to A, skirting around B, C, D and E, eventually finding a perfect spot at F. All the while it does this it's goading the cats. Look at me, I'm so pretty! Catch me if you can! laughs the butterfly. And then the cats pounce. The butterfly falls to the floor, twirling haphazardly and sniffing in despair. It lays there. It dies. The cats walk away in disgust at how fragile their toy is, broken after just one play. I don't want to be a butterfly anymore; I think I'd like to go back to wanting to be a cat.
8 responses

• United States
30 Aug 16
I don't see many butterflies anymore and I miss them. They used to be everywhere and I could sit for long periods of time and just watch them!

•
30 Aug 16
Our garden is full of stuff they like so we get lots of them stopping by to say 'hi'. They particularly like the brick wall of my house, but I have no idea why!

• United States
30 Aug 16
@Poppylicious
Now that's interesting that they like the brick wall. Maybe they are attracted to the color!

•
30 Aug 16
@CRK109
That's the only reason I could think of!

• Ireland
29 Aug 16
@poppylicious
I started a butterfly collection once but stopped when I realised you had to kill them to build a collection. It didn't seem.like quite so much fun when I heard that. I turned my attention to stamps.

•
30 Aug 16
So, did you actually have any butterflies in your collection?!

• Ireland
30 Aug 16
@Poppylicious
Couldn't bring myself to kill them so no. Stamps were so much more humane to collect.

•
30 Aug 16
@xFiacre
I could never see the attraction in stamps. I collected badges. I can't see the attraction in them now, either.


•
30 Aug 16
It's amazing what my sleepy head comes up with just before nodding off.

• Derry, Northern Ireland
30 Aug 16
@Poppylicious
And that it can guide the fingers to accurately record those thoughts on myLot just before nodding off is also no mean feat.


• Preston, England
30 Aug 16
nice twist on the end there - I find butterflies look too fragile to me

•
30 Aug 16
They are far too fragile. A bit like me!

• Preston, England
30 Aug 16

• United States
29 Aug 16

• Malaysia
29 Aug 16
Now that you mentioned, I realize butterflies like to rest at the wall too. Poor butterfly. It seems like they are always being caught or played with, either by cats or kids.

•
30 Aug 16
You would think that some deep primordial instinct would remind them not to get too close to certain creatures, but alas, maybe they are not alive long enough to pass these survival genes down to the next generation.

• United States
30 Aug 16
butterflies aint known fer their longevity :) 'tis a great pic! the ones here aint that cooperative, lol. preferrin' to land where i cannot snap a pic. yepperz, bein' a cat'd be a good thingy i reckon. they seem to get by with loads 'f schtuff...like killin' innocent critters, shreddin' furniture 'n the like.