Onam sales have started in our place

India
August 29, 2016 8:17pm CST
The onam festival is coming in our place and most people buy lots of things from the shops because they get bonus and also the shopkeepers providers lots of discounts. It is good to have festival like this where people celebrates the festival and also buy new things during the time. Is there any particular period or festival where the people buy things in your place?
5 responses

• Hyderabad, India
30 Aug 16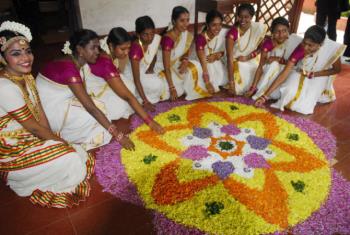 hi ...when is Onam. I regularly visit Kerala in December. A great festival. I always watch it on T.V. Never been to Kerala during this festival season. What did you buy?

• Philippines
30 Aug 16
Can you share more about this onam festival? I'm am just curiosi what is it all about. We have our festival here but more on religious ones.

• Daman, India
31 Aug 16
yes its in most of the festival like holy diwali dashera and though I'm belong to Gujarat in navratri over here its huge like ppl buying mane things gold start new business in good time of these festival ... you thats the reason i love india the most almost in every month somewhere someone in india are celebrating festival and enjoying


• Hangzhou, China
30 Aug 16
It attracts a lot of customers to buy things when shops give discounts on some special holidays or festivals or when new shops open for their business. There is a super great mall in our city which often offers some discount activities for customers to come and get what they want. A good time to get things from the mall for us is in the evening when we do not work. If we are available during the day, we will enjoy more of shopping there as there are much fewer people compared with that of in the evening. Enjoy your festival.