My new coffee pot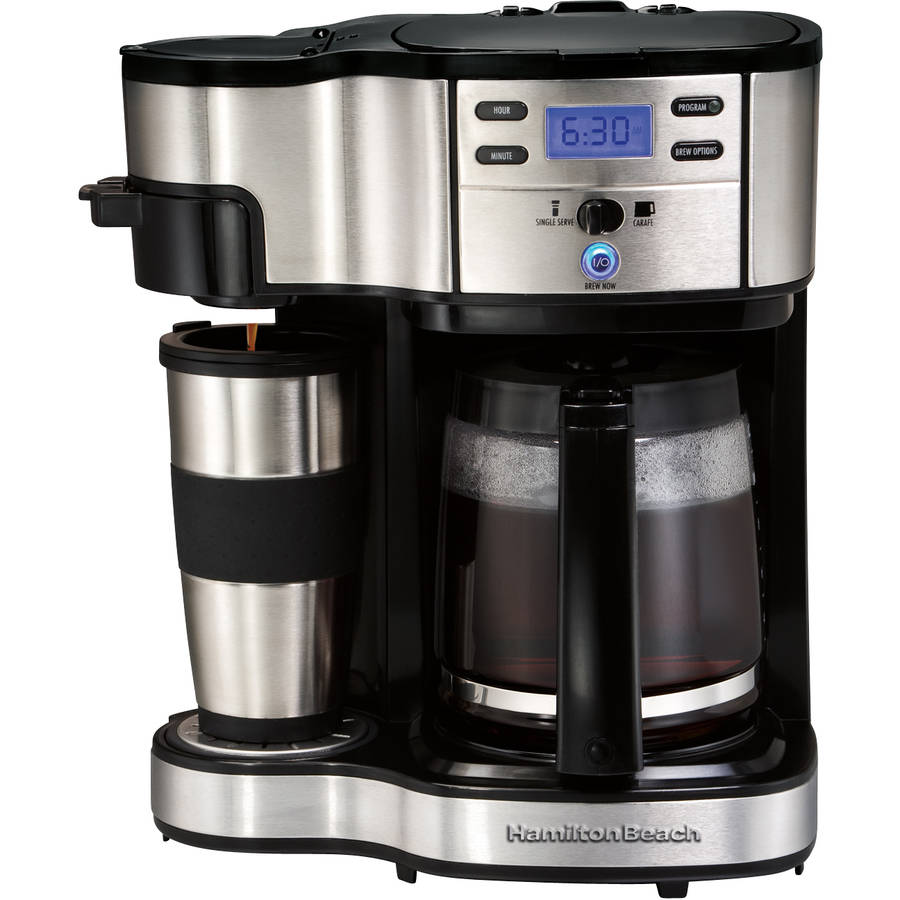 August 30, 2016 12:20pm CST
I think our old coffee pot is dying and hubby said to get a new one this week and so there is this one I've been wanting to get. It's a hamilton beach flex brew and you brew a full pot or a single cup both at the same time. I think that great especially when hubby is out on the road I will usually only drink one or two cups a day and end up wasting over half a pot of coffee and I hate that. Sometimes I use the left over to make ice coffee in the afternoon but still there's a lot that goes to waste I've tried making a half pot before and I don't know it just doesnt taste right to me. I can't wait to get it.
4 responses

•
31 Aug 16
I love your coffee pot. We're the same. I also drink just 2 cups a day.

•
31 Aug 16
Yeah every now and then I get a strange notion and end up drinking 3 or 4 cups but that's very rare for me.

• United States
30 Aug 16
That is a very nice coffee pot! It looks so magical !

• Paradise, California
30 Aug 16
I really like that, I would have wanted that in the past in some situations for sure. My son gave me a Keurig for Christmas a few years ago, so I use that one. I usualy use the reusable keurig cups unless someone buys me K cups for a gift. I'm the only one who still drinks coffee at home, my mom quit drinking it years ago.When we have company, I bring out my eight cup thrift store coffee maker.

•
30 Aug 16
Yeah when hubby is gone Im the only one that drink coffee it may change when my girls get a little older. They've asked me a few times and I said no,lol. My oldest is will be 16 in March so that may change soon,lol. But either way it looks like a nice one I can't wait to get it.


•
30 Aug 16
Yeah when my husband is home I don't have to worry about coffee getting wasted,lol he will go through a pot before I get a chance to a cup we always argue about that too,lol.