Upcycling Craft Idea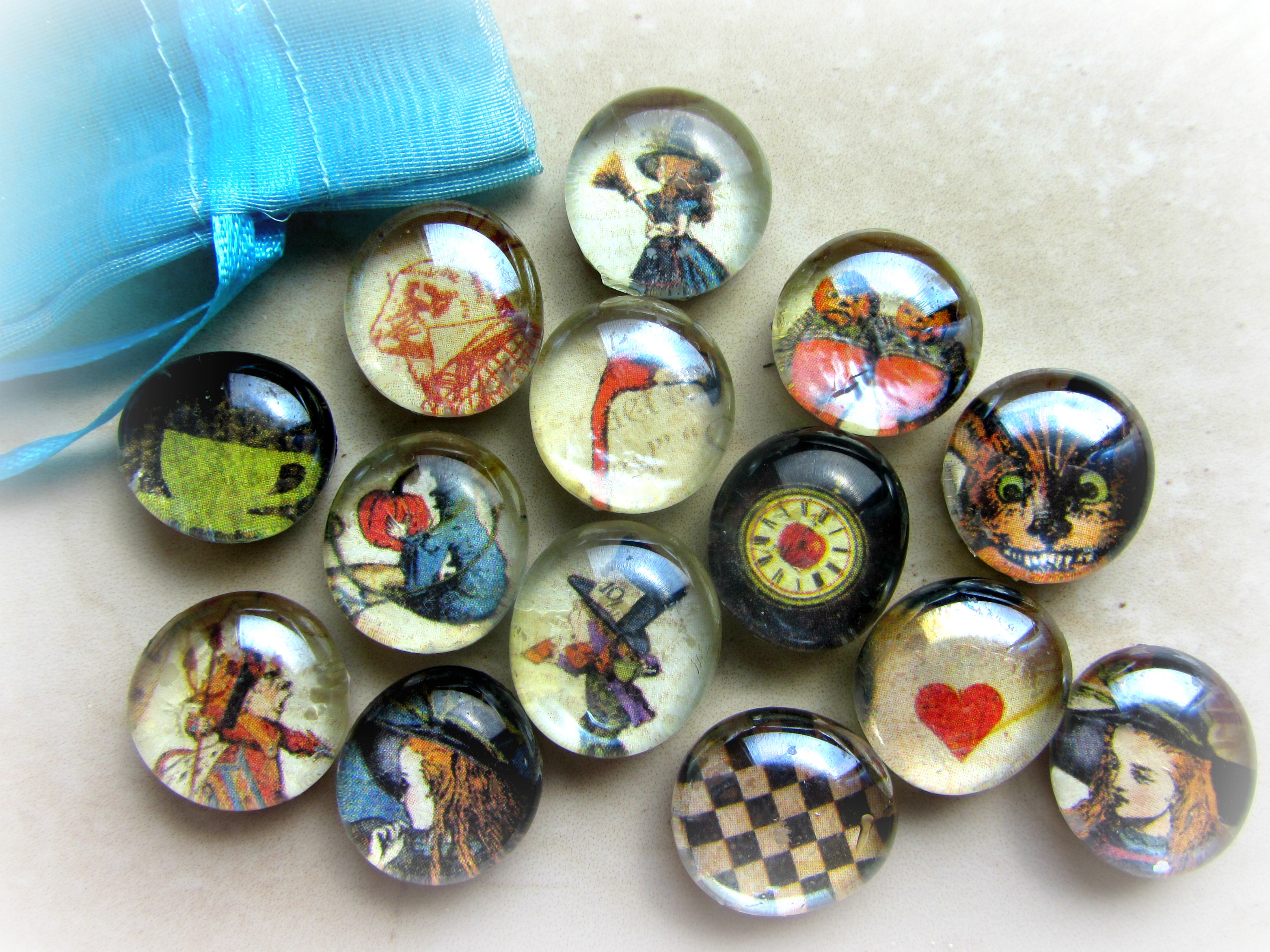 Sheffield, England
September 3, 2016 3:06pm CST
I found some clear glass pebbles (the sort you use in candle displays) when I was sorting out a drawer recently. I had some leftover scrapbook paper, not enough to use in a big project, so I decided to make some Alice in Wonderland themed-fridge magnets. I'm really pleased with the results. I love anything related to Alice in Wonderland.
8 responses

•
3 Sep 16
Those are really neat. I like doing stuff like this all the time I have a special drawer for stuff like that to kept I drive my husband nuts with it sometimes but then when he sees some of the thing I come up he'll say oh that cool,lol.

• Sheffield, England
3 Sep 16
I know what you mean. I think my husband gets a bit irritated at times because I have my crafting stuff all over the place - the bedroom is full of scrapbook papers, there's pots of distress ink on the dining room table, paint brushes, etc.

• Cuyahoga Falls, Ohio
3 Sep 16
That's pretty cool and creative.


• Australia
3 Sep 16
Nice to be creative and not throw anything out.

• United States
21 Nov 16
That is a good idea. Did you just glue the picture to the bottom then add the magnet?

• Bunbury, Australia
4 Sep 16
Those are lovely. Have you just glued the pictures on the bottom of the stones?

• United States
4 Sep 16
Those are so pretty! My grandson and his wife named their baby Alice because she always loved Alice in Wonderland.