Using new tarot cards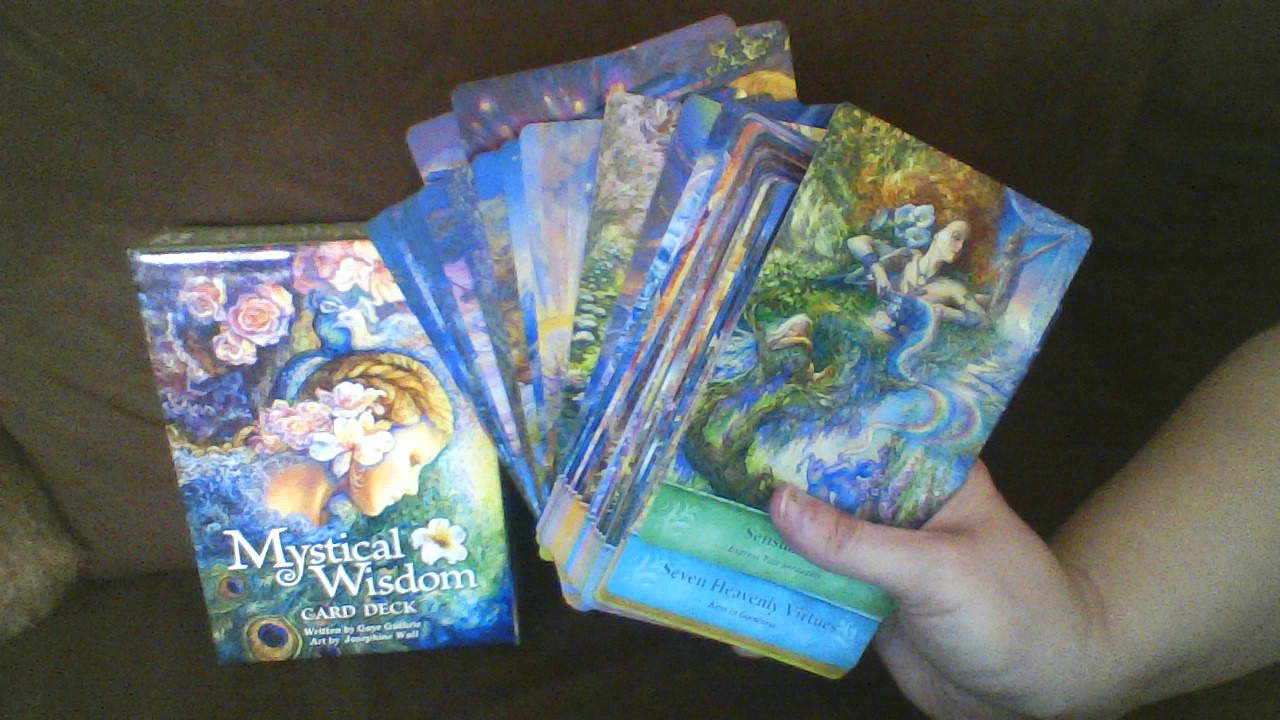 September 6, 2016 12:07pm CST
So I got these tarot cards their called Mystical Wisdom and their angel cards. I love these cards. They are so much easier to read they have their meaning/explantion right on the card which I find very handy. I've used the Waite/Rider collection for years and that will always be my favorite but I've been wanting to branch out a little and try some other cards. I love the designs and feel of the cards there very easy to handle.
2 responses

• Sheffield, England
10 Sep 16
These look beautiful. They remind me of my 'Whispers of Love' oracle cards which are illustrated by Josephine Wall. I have several tarot decks. I'm particularly fond of the Susan Hudes deck but also like Tarot of the Moon Garden. I still find the Rider Waite easiest to interpret, but I do enjoy collecting the different decks. I also downloaded a lovely Tarot app for my phone a few weeks ago which uses the Mystical Cats Tarot.