Memory Loss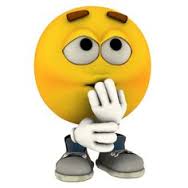 Philippines
September 7, 2016 12:09am CST
My uncle in my father side had an Alzheimer's disease. He died at the age of 88. I can still remember the time when we visited him. He doesn't even recognize my father, his younger brother. He kept asking who we are. Alzheimer's is a general term for memory loss. It is a progressive disease, which worsen over a number of years. In its early stages, memory loss is mild but as the person gets older he losses his ability to carry on a conversation and respond to his environment. I think, having this kind of disease is somewhat frightening. I can't imagine how my life would be if I lost my memory about everything. I think I should make many preparations if my doctor tells me that I will be suffering from Alzheimer's. I think, I am going to have a record of everything about me, my family, my children, my work and everything. How about You? What would you do if you come to know that you will be having a loss of memory? Photo credit: pinterest.com
8 responses



• Philippines
7 Sep 16
@ms1864
Oh I see. Its a short term memory. I have also watched an Indian film which is about a man who was hit by a log on the head and suffered from a short term memory.He losses his memory every 15 minutes. It's just like Dory in Finding Nemo.


• Philippines
7 Sep 16
we can eventually fight this sickness off. constant reminding helps sharpen the rather getting dull brain cells.

• Philippines
7 Sep 16
@magallon
well, this illness, or dementia, has been here long time ago, so there is no treatment for that, but we as family, can retard the further development of this sickness with our relationship with the people who are susceptible to acquiring this.

• Philippines
8 Sep 16
@ridingbet
It's good that you have supportive people around you.


• Philippines
7 Sep 16
That's why at this early , i am drinking fish oil which is good for the memory as it is said . I am sad too that my mother-in-law has a mild dementia which when it worsens can lead to ALzheimer's . At this early , we are already trying to get her to see a specialist , because there are medications that can reverse or just arrest mild dementia and not progress to ALzheimer's .

• Philippines
8 Sep 16
@magallon
At least it could be slowed down still .




• India
7 Sep 16
This is a sad reality....you need to keep brain activ.

• India
7 Sep 16
@magallon
this is happening more now...because of stress and adulterated foods...pesticides etc used on veggies....

• United States
12 Sep
I would record on paper and videos everything I have done and experienced, if possible. Alzheimer's runs in my family.

• Philippines
7 Sep 16
We should understand people who have it. I think I will have a logbook too of so many things about me and my family; right now I had written all my passwords in my blogsites and social media sites; even bank acct. pin.