Just do it !

Hong Kong
September 8, 2016 10:04am CST
It is easy for teenage to say let's do it when it is only in a teen's view. When we grow up, we will be much careful in everything we do since we know that there are consequence in every decision we make.So saying "Just do it !" will not that easy when we become much older. We will count the loss and gain in Maths before we will make some action. Agree or not ? or you have any experience you want to share about this issue ? Share with us ?


6 responses

• United States
8 Sep 16
I think kids and teens should try things that they may fear to do by giving it a try. Of course, adults have to consider all the pros and cons before trying something.

• Hong Kong
9 Sep 16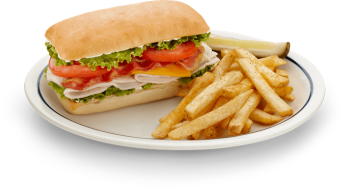 If people will have more consideration before they do something, there will be less crimes in this world.

Have a club sandwiches then.


• United States
9 Sep 16
@wildlittlefan
Thank you! Vegetarian turkey on that one, I hope!


• Kolkata, India
10 Sep 16
However if the thing to do is kind of benign, the experience and consequences from doing it first-hand is the best lesson any teenage can learn. So when they grow up, they know what outcomes they may face and then take necessary decisions. Sure enough, there are some things even now for which I say "Let's do it" without second thought, like parasailing.

•
8 Sep 16
fortunately, I'am an Add-ers, so I'm very impulsive yet intuitive. when I wanna do something, I want it now, this second, or not at all... when I have choices, I trust my gut, the one who give the most vibe on me.. when I feel like I can't choose any of them then I won't..

• Canada
8 Sep 16
It depends what "it" is. Sometimes you just have to do it or you never know what the outcome will be. I would sooner regret things that I have done then to regret that I never tried the things I wanted to.