dilemma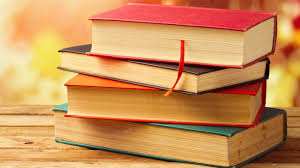 Rajkot, India
September 8, 2016 12:56pm CST
being a newbie to literature savy community, i am a bit confused where to start with. I wanna drastically improve my command over the language and as they say there's nothing better then reading. so which books should i start with, any SUGGESTIONS!!
4 responses

• United States
8 Sep 16
Pick a genre you like and read a book from that genre.

• Rajkot, India
9 Sep 16
yeah! i guess that'll be good... which one would you suggest on Romance, suspense or fantasy

• Rajkot, India
9 Sep 16
@zarlamain
of course i do, i mean atleast i like the genre as far as movie are concerned.


• Kolkata, India
8 Sep 16
That largely depends on what sort of book you like. If you start reading a genre you don't like, you'll just get bored and won't be able to complete the book. Give us a little more detail and we'd be glad to suggest. ?

• Rajkot, India
8 Sep 16
OK, lets put it this way, as far as the genres in movies are concerned i mostly prefer Romance, fantasy, Crime, Comedy and Sci-fi so i guess i would like books from the same side of the court.

• Rajkot, India
9 Sep 16
@Nishkriti
thanks a lot. Yeah i have read some of Agatha Christie's work they were awesome, i'll get started straight with something from your list. also I am familiar with Jules Verne i saw that Dwayne Johnson starer Journey to the Mysterious Is. movie it was pathetic

but i am sure ill appreciate the novel. really appreciate your effort


• Kolkata, India
10 Sep 16
@nilesh1s
you're welcome and I hope you'll enjoy reading. :)


• Pune, India
9 Sep 16
Depends on what you like. Which genres do you want to go for?

• Rajkot, India
9 Sep 16
hey thanks for showing the willingness to help me out. as I have aforementioned here, i would like something under, romance, adventure, thriller and fantasy

• India
18 Nov 16
Suggesting you to go through "papa kehte hai" from baba faikuchand