A Salute to Our Soldiers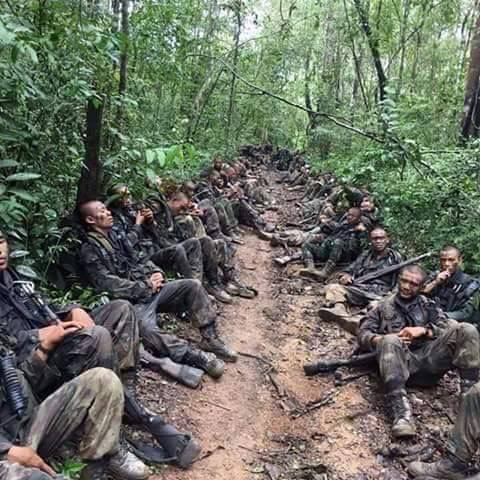 Philippines
September 8, 2016 7:07pm CST
When we are sleeping in our nice and soft beds in air-conditioned bedrooms, here are our soldiers fighting against the Abusayaf. See the photo above. They are tired, hungry and thirsty, as they are resting in the forest after their battle with the bandits in Sulu. They do their jobs to make our country a better place to live in. Thanks to the soldiers! Any thoughts ?
6 responses

• Kolkata, India
9 Sep 16
It's like that in almost all countries.....here the soldiers protect our country from every attack from outside or inside, and they rest and sleep in very uncomfortable conditions. But for them, we are able to remain freely without a worry. A big salute to them!

• Philippines
9 Sep 16
The higher officials are also in their comfortable AC rooms thinking of kickbacks from the next procurement

We have the best combat experienced soldiers, think the bandit days are numbered.


• Hyderabad, India
9 Sep 16
In every country, the life of a soldier is like that only. They will guard our borders and here the politicians loot their own public.


• Philippines
14 Sep 16
Yes, my heart goes to all those soldiers , because their lives are always at risk and they lack sleep and better abode most of the time . So that's why , i am praying and hoping they will be given higher salaries .