35 YEARS LATER AND HE'S BACK!!!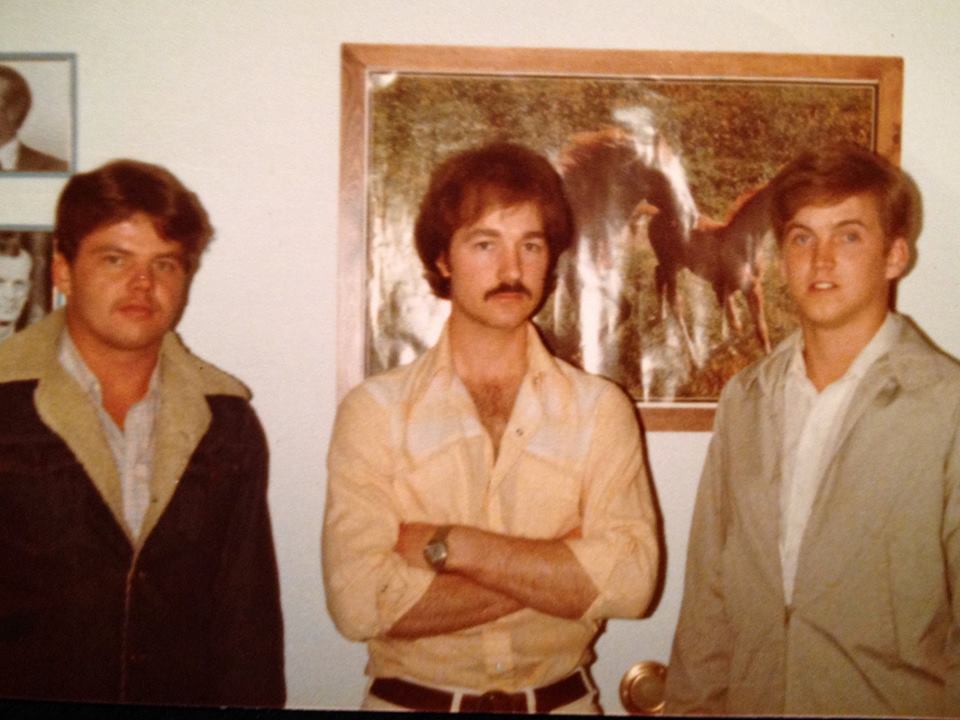 Jacksonville, Florida
September 9, 2016 10:14pm CST
I had a male friend named Lance, back in the early 80's... He was the best friend I ever had. We had so much fun together. He was in the navy, and was stationed at Mayport, Florida...where I am only a few minutes away from, now that I moved back to the area. His buddies would tell me, that I was like the "cherry on top of the whip cream, on his sundae, type of gal"... In fact... Not one second would past, after he would get off his shift, that the phone would ring; and he would say: "Can you come pick me up?" LOL We never argued. He loved my cooking. We would have pillow fights, act goofy, hang-out, watch TV, laugh, tell jokes, play tricks on each other, and from time to time, his buddies would come over, and we would have a grand old feast! We attended the same church called: Beaches Chapel. He was always flabbergasted at my memory. It floored him. He said I would talk about things that happened, when I was only five years old; and the details were so thorough, you would think it happened yesterday. Then the day came, when he was being transfered. He called me on the last day he was in town, to wish me farewell. To be honest, I cried. He cried. It was a bittersweet experience. I did not think that I would ever see him again. I have had many male friends in my life, and to this day...never had one where I had as much fun with anyone, as I did with him. Throughout the years...I would think of him, and wondering what he was up to... I would always say to God... If you would like to do something nice for me, put me back in touch with him. I was not asking for romance or anything like that... I just wanted to talk to my good buddy again. Well... During the last 3 decades, off and on, I would try to find him on Facebook, other social sites, and even the Internet...and came up nadda, each and every time!!! Then a couple of days ago, he popped in my head again. And normally, I would think of a pleasant thought and move on. This time... I kept getting this urging to check to see if he was on Facebook. Even though I did other things throughout the day, the urging never left. So late in the wee hours of the morning, having my normal insomnia episode...I plugged in his name, and a bunch who had his first and last name popped up! I was surprised to see so many that were there, with the same exact name and spelling. Anyway... I looked for anyone that had a Minnesota, and navy background. I found one very near the top. He looked familar. I checked out his photos from his youth, and said...yeah that has to be him. Then when I checked his profile page, and saw where he once lived in Mayport, Florida... I knew I had hit the jackpot!!! So I emailed him. Sent him a friend's request. And within 24-48 hours, he accepted my friend's request and emailed me back! He told me that just a couple of days earlier, he came across some photos that he still had of me, and shared with his brother, about all the good times we had together. What are the odds??? He found the photos he had of me. He was thinking of me. And I was thinking of him at the same time. Then a couple of days later, we are now both back in each others lives, at least through Facebook. If Facebook never existed, the likeihood of this reunion happening, would have been too few, and far between. I have had several conversations with him already, and hope to one day speak by phone. Since we can only upload one photo, I am posting one of the photos of him, when I knew him back in the 80's. He is the one on the far right. This photo came from his library, since the ones I have of him, I lost. I am still in shock, and in awe of God, being able to find someone that meant a great deal to me decades ago, that I thought I would never see again. It was like winning the lottery for me!
6 responses

• Hangzhou, China
10 Sep 16
May the God bless you! How romantic you are!

• Jacksonville, Florida
10 Sep 16
There really is not any romance here, just great friendship.

• Hangzhou, China
11 Sep 16

• Jacksonville, Florida
11 Sep 16
@MattMeng
-people thought we were, because we got along do well.


• Canada
10 Sep 16
That is so wonderful. I am so happy for you. I hope that you do get to talk on the phone some day. I have reconnected with so many people on Facebook. It is such a wonderful site because without it I would never have been in contact with these people. I wish you both all the best. Be sure to keep us updated.

• Jacksonville, Florida
10 Sep 16
Facebook is good for stuff like that...

• Philippines
10 Sep 16
Wow! What a beautiful story, thanks to Facebook for finding him. And he is gorgeous in the photo. For very long years, at last you are back with each other. I'm very happy for you.

• Jacksonville, Florida
10 Sep 16
Thanks... It is kind of a "Cinderella" story, but without the romance.

• India
10 Sep 16
I can feel how excited you are when I was reading your post! It's always the best moments like this which happen when we make up our mind that it would never happen! Have a great time!


• Jacksonville, Florida
10 Sep 16
Thanks. And yeah... I do then to get excited.

• United States
10 Sep 16
Oh that was a nice thing to happen. I been searching for walter for years and can't find him at all.

• Jacksonville, Florida
10 Sep 16
Don't give up. It can happen!

• Centralia, Missouri
11 Sep 16
now that is quite cool! I have friends from years ago that I wonder on on and off, and I check things like facebook too, but I have never found any of them!