Some news about me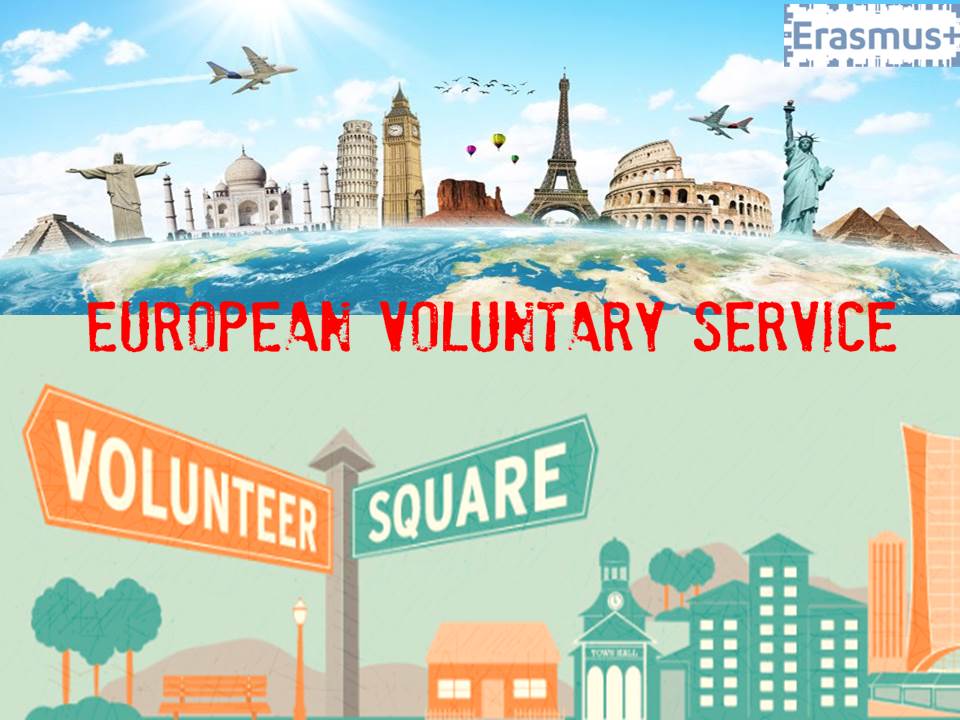 Budennovsk, Russian Federation
September 11, 2016 2:57am CST
In July I was granted a 10-month participation in a social EVS project in Vienna. Quotation: The European Voluntary Service (EVS) is part of the EU-Programme Erasmus+: Youth in Action. It provides you the opportunity to go abroad from 2 to 12 months (in special cases from 2 weeks to 2 months) and contribute to a non-profit project. Participation in the EVS is free of charge for you. Accommodation, food, pocket money, insurance and a language course are organized and financed. Outward- and return journey will be covered by a flat rate, occasionally this can result in a deductible. So i prepared the huge number of documents for VISA to the end of August and on the 1st of September I arrived to Vienna. I have never been in Austria before. My project is providing an assist at the kindergarten. I will post some of my workdays and impressions.
8 responses


• Budennovsk, Russian Federation
11 Sep 16
danke. ich versuche es machen


• Uzbekistan
11 Sep 16
@TypicalRussian
Better not! Don't try to imitate the Austrian accent consciously too much. You may not be understood outside Austria then. I have problems with the Austrian and especially Swiss German accents. How much money will you earn? Vienna is more expensive than a small town, but, of course, much more interesting. There is no Kindergarten in the afternoon, is there? Are you going to look for a second job? Would you be allowed to work in a second job?

• Budennovsk, Russian Federation
12 Sep 16
@MALUSE
Thanks for the information. I have known so far that 5 oclock tea in Austrian is "Jausen" if i am not mistaken. The only money i can have is pocket money 115 Euro a month. But i don't pay for the accomodation, transportation in Vienna, 2 meals a day provided by a kindergarten. It was one of visa and project stipulation - not to work officially or study. Just participate in a project. We all have to work for 6 hours 5 days a week. And have a german language course. Nothing more except weekends that you have free time for entertaining yourself. There are 12 volunteers from different countries in these series of projects. My room mate is from Canarian Islands, sociologist Other volunteers on my floor are from Denmark, Poland and Spain. There is one volunteer from WAles. he lives in another Wohngemeinschaft. He will work with handicapped people.


•
11 Sep 16
Exciting! I hope you have a fabulous time, learn lots and make some gorgeous new friends. :)

• Centralia, Missouri
11 Sep 16
oh how fun!!!! how long will you be in Vienna?

• Budennovsk, Russian Federation
12 Sep 16

• Centralia, Missouri
13 Sep 16

• Budennovsk, Russian Federation
13 Sep 16
@Jessicalynnt
they have 2-week Christmas holidays so i can go home. This is what i have known today


• Hangzhou, China
11 Sep 16
10 months are rather long for a project.

• Budennovsk, Russian Federation
12 Sep 16
it is a long term project. I have already participated in 2 short term projects

• Hangzhou, China
13 Sep 16

• Philippines
11 Sep 16
congratulations! what an amazing opportunity! are you enjoying it? are you adjusted to life in vienna now? do you miss your family?

• Budennovsk, Russian Federation
11 Sep 16
thank you. i am adapting now. humans always adapt. no thoughts about missing home so far, because thare are plenty of new information and impresiions around me

• Hangzhou, China
11 Sep 16

• Canada
11 Sep 16
Congratulations. What a wonderful opportunity. I look forward to your future posts about your new adventure.

• Budennovsk, Russian Federation
12 Sep 16

• Centralia, Missouri
8 Aug 17
I guess you are still on this, I hope it was fun!

• Adelaide, Australia
3 Oct 16
Congratulations

How are you finding the experience so far? How are you liking Austria & the people there? How did you arrange your accommodation, etc back in Russia, so that it's still there for you upon your return?