How these two are related?-Obesity and Depression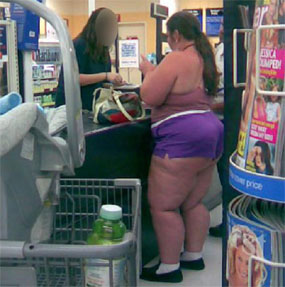 Hyderabad, India
September 16, 2016 2:46am CST
Depression is having a tight bond with Obesity. This is what the Scientists are now saying. They say that there is a good amount of relationship between obesity and Depression. But not explaining it properly. There might be something they are missing. Obesity is caused due to sleep or no sleep, irregular dieting habit, consumption of alcohol etc., where as, Depression is a mental activity. How can we establish a relationship between these two?
7 responses

• Singapore, Singapore
16 Sep 16
When one is depressed, he or she is not willing to be involved in much activities...not much activites mean no exercise. therefore will fat. some eat a lot when they are depressed cos they feel that food makes them feel better. Or when one is fat, he or she feels inferior and therefore do not have the confidence to interact with others. That would also lead to depression... Above mentioned just my guess...

• Hyderabad, India
16 Sep 16
maybe u r right. When a person is in depression how can he eat more ? This is the main point.

• Singapore, Singapore
16 Sep 16
@shivamani10
i have depressed friends who feels that they feel better from eating... So they keep eating

• Philippines
16 Sep 16
I think maybe because for some obese persons when they are depressed , they eat and eat so they can fight the depression .


• Hyderabad, India
16 Sep 16
What is there? Let us allow them to live in their own fashion. This is the generation gap which we have to accept.

• Uzbekistan
16 Sep 16
@shivamani10
What does this have to do with the generation gap? It's tasteless behaviour.


• Hyderabad, India
16 Sep 16
Oh!!really? I do not know about that.

• Raurkela, India
20 Sep 16
Depression normally makes a person inactive taking no exercise and thereby gaining weight. At times depression leads to attraction towards food. The patients intake increases and gains weight. This may be the two reason that leads to obesity.

• Canada
16 Sep 16
I think they are looking at specific people that have reported overeating and thought it was because of depression. Just because someone is overweight doesn't mean they are depressed and not all people suffering with depression are overweight so yeah you are right strange relationship between the two. Depression can both cause and result from stress, which, in turn, may cause you to change your eating and activity habits. ...also overlooking the core attitude and emotional issues that caused obesity in the first place. source is

Stress, sadness, anxiety and other emotions can lead people to eat too much. Learn how to address these psychological issues in a healthier way.