We Added a New Family Member Last Night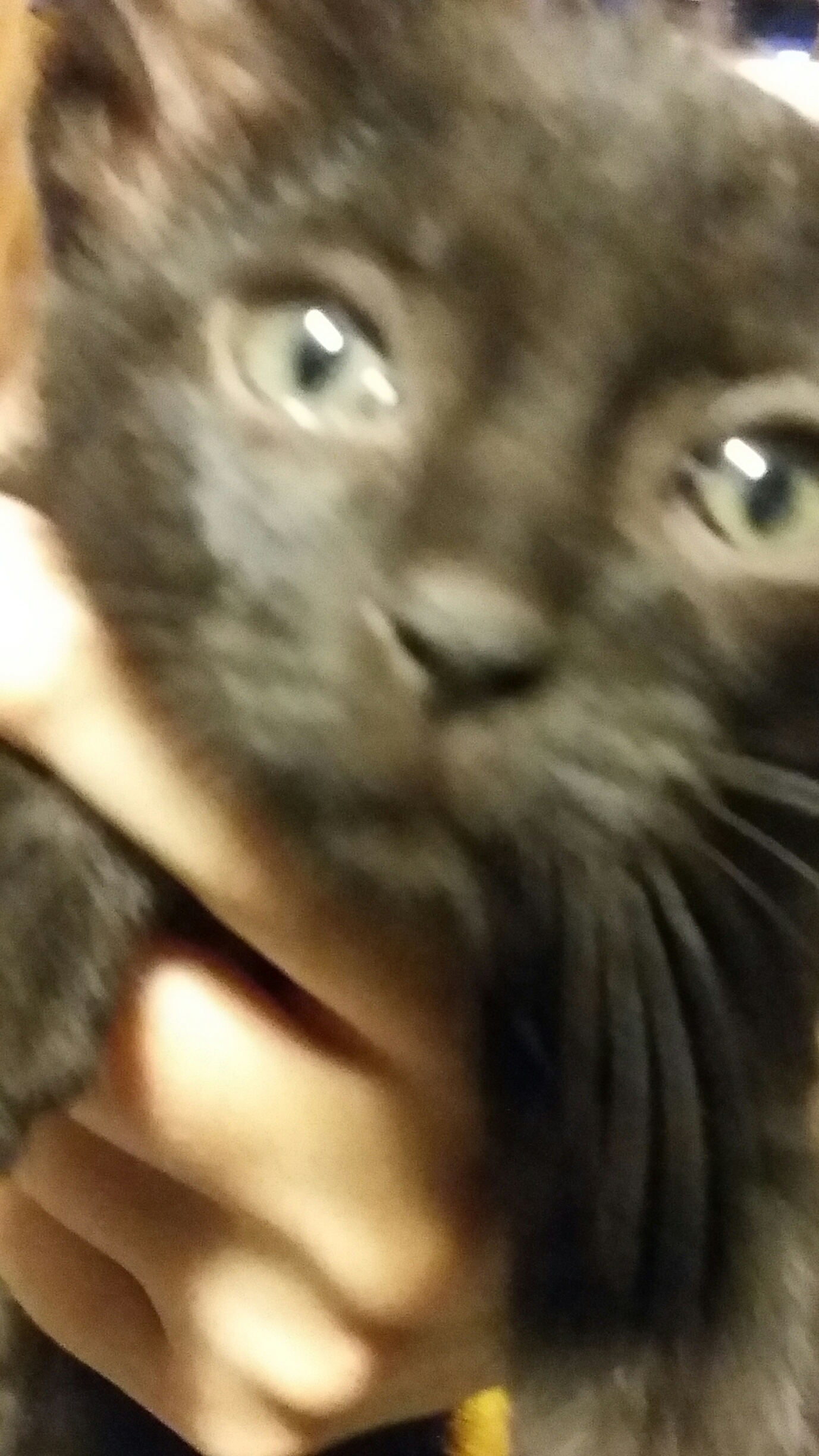 Beaver Dam, Wisconsin
September 16, 2016 8:27am CST
I made the mistake of leaving my wife and kids alone at the fair for a few minutes last month and, because of that, we now have a little kitten named Echo. I'm still waiting to see how our 17-year-old cat adjusts. He's had us to himself for the past 15 years and doesn't seem to thrilled about having to suddenly share. I'm just letting him have his space for now and will see what happens. It's a pretty large adjustment for us too. I haven't had a kitten since I was my oldest daughter's age (our older cat was 2 when we adopted him) and forgot how energetic they are. We have a kennel for it right now, mostly as a short-term way of keeping it safe while our other cat adjusts and it definitely does not like being in there because it rather be out exploring. Unfortunately, it'll have to put up with it for at least a couple days while everyone, including his older furry brother, has a chance to get used to the new arrival. Sorry about the pic being a bit blurry. It was not being very cooperative with me this morning and kept turning its head whenever I took the photo with my phone. This was the best one of about a dozen.
7 responses


• Canada
16 Sep 16
Echo is very cute. Oh kittens have a lot of energy and they can be so bad. lol Your older cat may never appreciate that fact that Echo is now a part of the family. Usually when they get older they don't appreciate having kitten around. They like to lay around and be lazy and a kitten has no time for that. lol Even though he might not be too happy about it he will eventually come around and get use to the fact that he has to share his space with Echo.

• Sheffield, England
16 Sep 16
I hope your older cat gets used to the youngster. We introduced a new kitten last year when my existing cat was 10 years old. She has grown to tolerate him but still doesn't really like him that much (though he adores her and follows her everywhere.) For the first few days my older cat went into shock - actually could not meow or make any sound, stopped eating, wouldn't come downstairs, etc.

• Beaver Dam, Wisconsin
16 Sep 16
Ours hasn't reached that point. He came into the living room to check out the kitten a couple times last night and even sat on my wife's lap for a little bit. But, if he's within a foot of Echo, he'll hiss.

• Dallas, Texas
9 Oct 16
It's so cute. :3 I'm sure your cat will adjust to the new roommate. Depends on how laid back he is.

• Los Angeles, California
5 Oct 16
The older cat will have to learn to share the wealth.

• Paradise, California
16 Sep 16
It's nice you're giving the older cat a chance to get used to the idea. After all, he was there first like you say. New kitty is cute, hope everyone adjusts well.

• Philippines
23 Nov 17
I think most cats can adjust quick and I hope by now your kitten is a lovely cat