Religion and Spirituality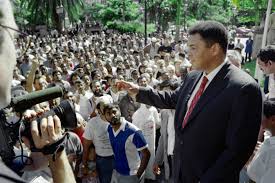 Hyderabad, India
September 18, 2016 3:04am CST
Religion and spirituality both belonging to one category only. We should not see them separately. Religion teaches in an organized manner how to become a spiritual one in life. and make ones' life meaningful. But, people see them separately and even undertake and encourage conversion activities. Mere conversion of Religion makes one a spiritual person? Is this the goal of Religion?
2 responses

• Summerville, South Carolina
18 Sep 16
Religion is an institution not faith. Not all religious institutions lead to a spiritual connection with God. They can be connected but that's not always the case. Sadly, some churches do more harm than good.

• United States
18 Sep 16
I do believe the teachings of a religion may lead one to become a spiritual person. However, some can twist those teachings and spirituality is compromised.