What is your motivation to exercise?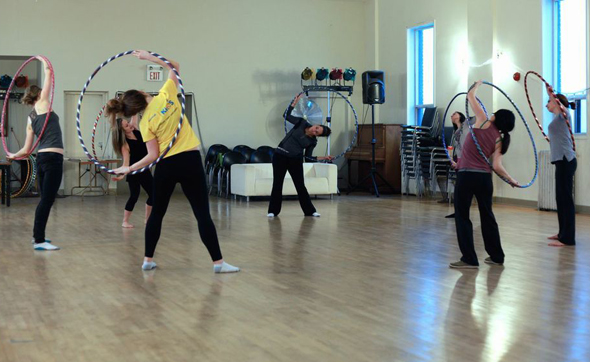 Philippines
September 20, 2016 9:57pm CST
Hello everyone, can you please share me what's your motivation to exercise? My wife tries zumba and hula hoops but sometimes she feels lazy doing it. She wants to be fit and sexy however laziness gets over her. Would you mine sharing yours? Thank you.
3 responses

• Philippines
21 Sep 16
Probably now is to prevent myself from gaining more weight. I already suffer from uric acid and prevented me from running or jogging. I want to exercise before I get too old to do it.

• Philippines
22 Sep 16
How does uric acid affects you from jogging and running? Does your body hurts? My wife always tells me that her ankle hurts after doing zumba and hula hoops, maybe its the same on how you feel on your body. Hopefully its not uric acid.

• Philippines
22 Sep 16
@tragicpoet
because i ate a lot of sugar, salt and most specially products with soy beans too much. better have check to the doctor and have a LIPID exam. for uric acid is BUI test. if it's higher than 400 or something then it's uric.

• Philippines
21 Sep 16
Oh, good question. There are many ways to look fit and sexy but if your wife's problem is about handling laziness then this would be a big problem. To answer the question, i just got lazy also but if you would ask me about my motivation to exercise maybe i would say it is for health issues. Being fit and sexy doesn't mean healthy but as our body gets regular exercise, more vital organs and functional parts became active and helps in recovering from accumulated harmful substances inside our body. I must say that one's motivation should start from our own self, Self Discipline.

• Philippines
22 Sep 16
That's a good point
@jembizz21
, maybe I should try to convince her about health issues. Since we are not getting young, I believe we should be more fit and healthy to cope with everyday routines in our life. I think well work on self discipline as well and get our body on shape.

• Jamshedpur, India
21 Sep 16
Its stiff body joints which compels me to exercise.

• Philippines
22 Sep 16
Try consulting a doctor too, the doctor could advice you on what to do on stiff body joints. It very hard to have that since joint stiffness often accompanies joint pain and/or swelling.