Pheasant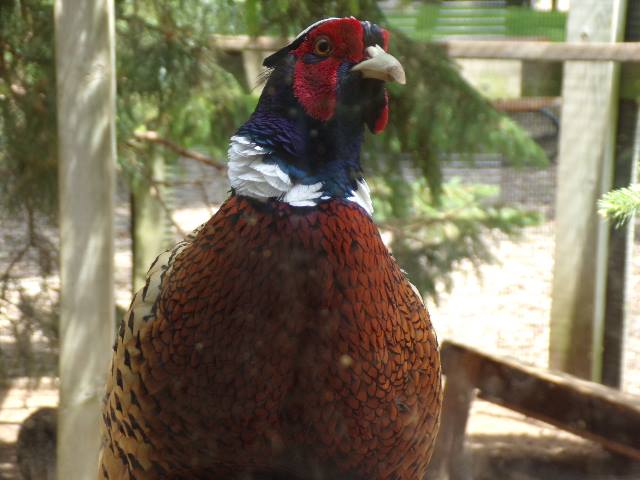 Beaver Dam, Wisconsin
September 21, 2016 8:33am CST
I'm probably not going to get a chance to take a walk today. It's supposed to be raining/storming all day and just isn't a good day to be outside. It's not even really about the rain itself. It's just very dark out there, to the point it almost looks like it's night time. And, I'm sure I would have a heck of a time getting even a halfway decent photo as a result. So, since I can't get a new photo, I figured I would share an old one of a pheasant, taken at the zoo up in Oshkosh.
6 responses

• Paradise, California
21 Sep 16
He's a pretty one! Good shot, as always

• Beaver Dam, Wisconsin
21 Sep 16
It helped that he didn't see me. It was a two-way mirror. I could see him and he could only see himself.

• Los Angeles, California
7 Oct 16
Isn't he the handsome fellow.

• Canada
21 Sep 16
What a beauty picture. I love the coloring. Have a great day inside where it is warm and dry!