There Used to be a Library Here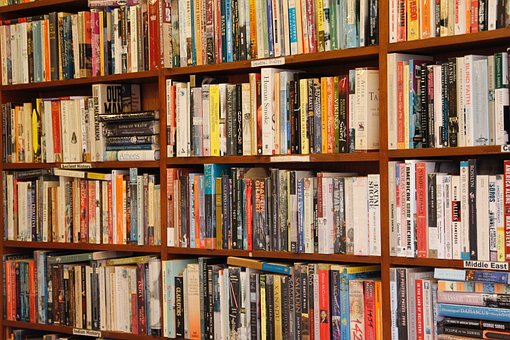 September 22, 2016 7:09pm CST
There used to a library in our organization where children and youth came to read. That was years ago. Now, no one comes. The book shelves are gathering dust. No one ever looks at the books. Newspaper in English and local languages are still supplied but just one or two seniors read them. The village looks almost like a town. The people are more educated than before but no one is seen reading a book or a newspaper. I think a different kind of illiteracy has taken hold of the people. How is it around you? Do more people read? Image: pixabay
9 responses

• Sheffield, England
23 Sep 16
I'm amazed some libraries keep going. Our local library is only open a couple of days a week now and many of the book shelves have been replaced to make way for computers. It's not the same anymore. You go in there and it's not quiet like an old library. People are talking loudly. I miss the traditional style of library.


• Green Bay, Wisconsin
23 Sep 16
That is so sad. Our library gets much use.

• Miami, Florida
27 Sep 16
Due to the internet people don't even go to the library or even college students don't. Also parents don't have time to take their children to the library and children don't go because the internet is their library.


•
23 Sep 16
There are still libraries in my place. The only libraries I know with lots of readers are libraries of law schools.

• Philippines
23 Sep 16
In our country, many people still read because it's required, but mostly, they rely more on the internet. I think people nowadays would prefer convenience and a little bit of fun. We're all addicted with social media now.

• United States
23 Sep 16
Many people go to our libraries though most of them use a computer and some are looking for books. I take my son to play in the child's section. We read here at home and borrow books for him

• Cebu, Philippines
23 Sep 16
That's the consequence of this digital age. I'm afraid all the answers can be found on the internet nowadays.