Trying Something New With the Kitten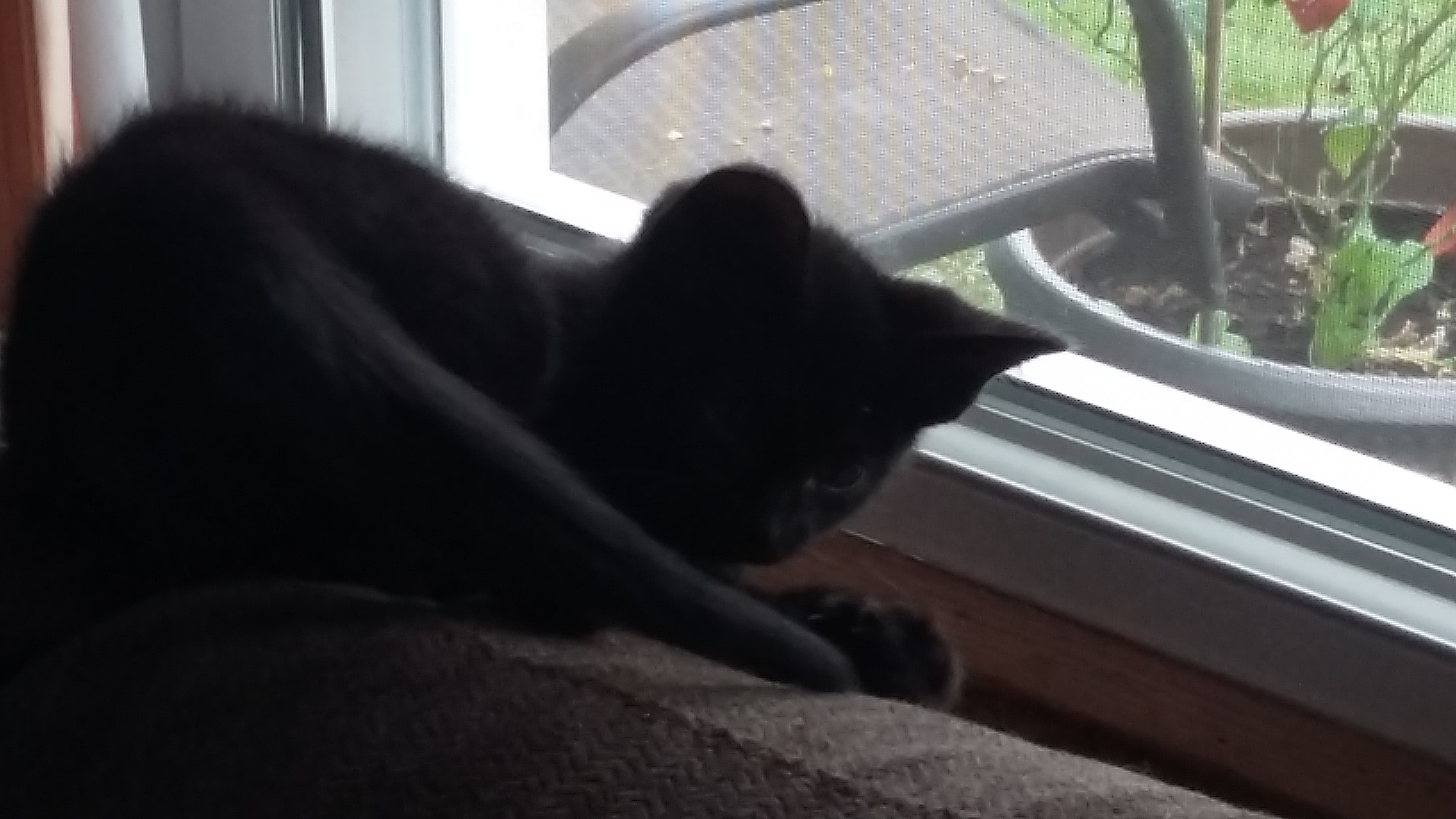 Beaver Dam, Wisconsin
September 23, 2016 1:45pm CST
We were keeping him in a kennel while at work, partially for his own protection (we're still not convinced our older cat won't try to hurt him if given the opportunity). But, he was so wound up in the evenings as a result of that, we decided to try him out on his own. This consisted of a trial run yesterday, when my wife and I had to go to an appointment in Fond du Lac for about three hours and, today, he's kennel free while we're at work. I did peek in at him at lunch and, so far, so good. He was sleeping in our computer chair and our older cat was in the bedroom. If that keeps up, I won't need to go home at lunch any more. One thing we did discover, however, is the kennel still is the best place for him at night. We can't close our bedroom door because our older cat likes to go in and out of there at night (and will make a lot of noise if we lock him in or out). But, little Echo doesn't understand how to share a bed just yet. He was being a pest to the point I had to put him back in his kennel/bed for the night so we could get some sleep. We'll try him again another night in the near future.
6 responses


• United States
24 Sep 16
I get that. I tend to grab the mite and hold them down, they don't like that any more than we like being awaken. If I had kenneled any of my kittens NOBODY in the neighborhood, much less the house, would get any sleep... if you know what I mean.

• Fairfield, Texas
23 Sep 16
It's just going to take Echo a little time
@srhelmer
. Everything is just so new to him.

• Canada
23 Sep 16
We use to have to do that too when our cat was a kitten. It was the only way we could get sleep. Glad to hear that everything is going along nicely with little Echo.

•
20 Oct 17
The kitten is probably very lonely and maybe frightened of the older cat. Good luck and hope it all works out.