Bobby Breen child actor died.He was 87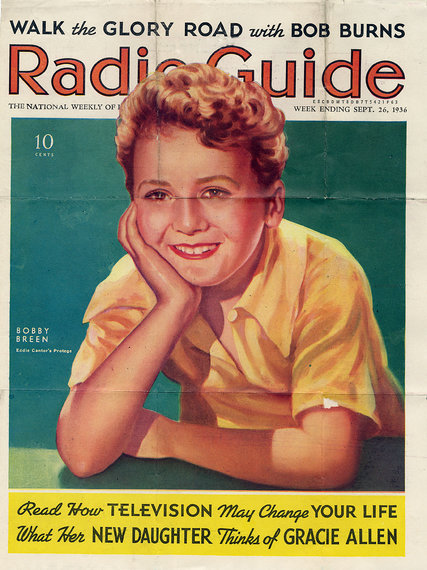 United States
September 24, 2016 4:34pm CST
Bobby Breen came out the same time with Shirley Temple,Mickey Rooney. In the thirties as we were in deep depression.We had many child stars. He made around seven or more movies.He had a soprano voice. Had a good run in movies.I did not realized that he was still around. My mother loved him.Rainbow on the River was one of his hits. He was earning 50.000 a year this was huge at that time. Mr.Breen died at the age of 87 at his home in Florida He had one son Paul Howard. Believe he was from Canada. photo is public domaine. If anyone here remember him?share your stories. Mr. Breen died on Monday in Pompano Beach, Fla., said his son Paul Howard. He was 87.

Bobby Breen, born in Canada in 1927, was an extraordinarily young singer, having begun at age 4 in a night club in Toronto. It was off to Hollywood in 1935, ...
4 responses

• Los Angeles, California
26 Sep 16
I recall Breen well. Breaking the Ice and Way Down South.

• Chile
24 Sep 16
I never heard of him although I have heard (and seen movies) of Shirley Temple and Mickey Rooney. I confess I prefered Mickey Rooney.

• United States
25 Sep 16
@marguicha
Lot of people have not.He was a famous child actor along with Rooney and Temple. Not sure what happen after that.

• Roseburg, Oregon
24 Sep 16
He was a very good actor and will be missed.

• United States
25 Sep 16
@jstory07
he was one of the famous child actor along with Shirley Temple and others