An Autumnal Scene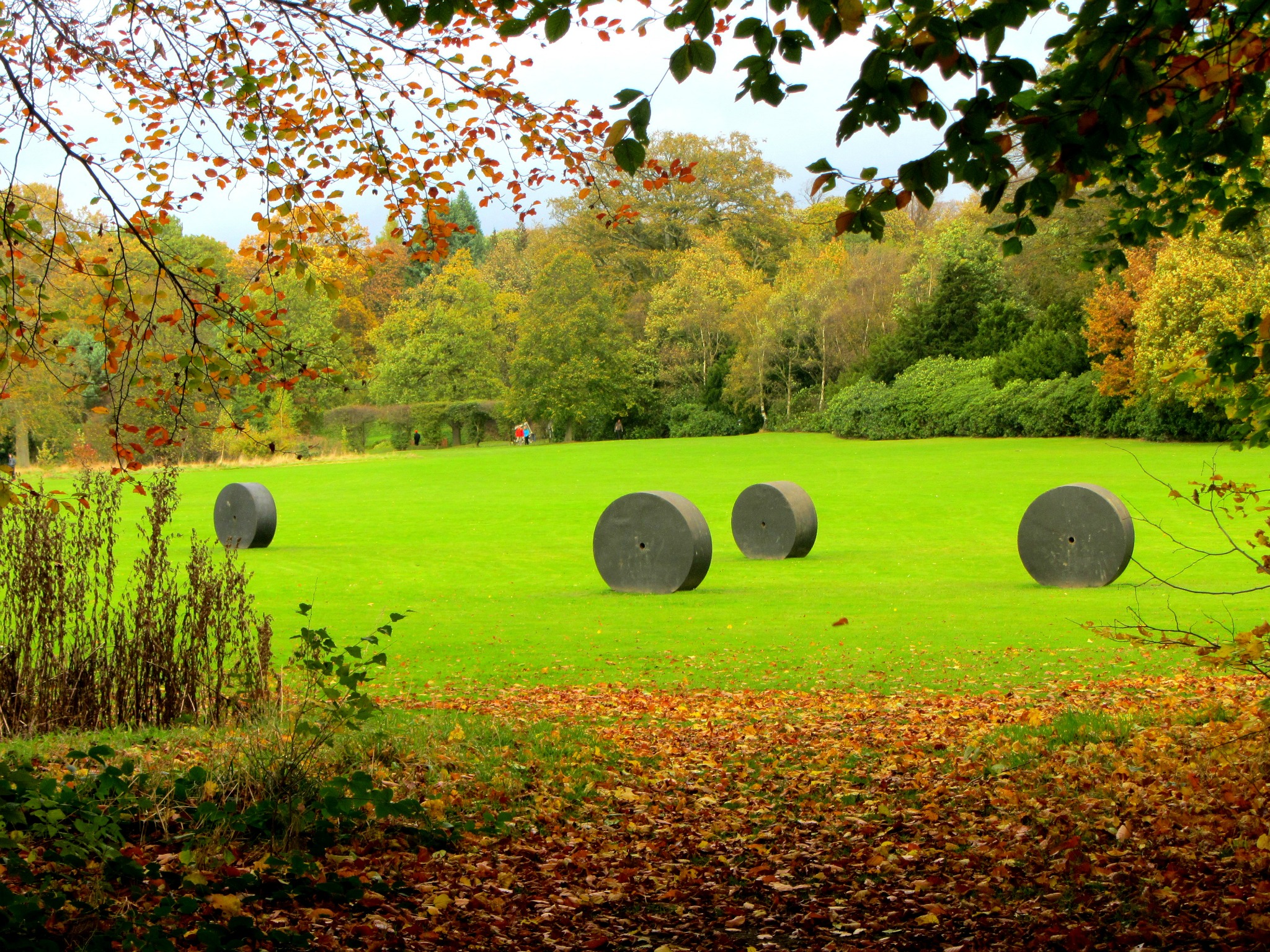 Sheffield, England
September 26, 2016 12:09pm CST
One of my favourite places for a walk at any time of the year is the Yorkshire Sculpture Park. I try to visit it during each season because the sculptures always look a little different according to the time of year. I particularly like to see them in the winter, dusted with some snow, but autumn is also a very pretty time to visit this park. The sculpture in the photograph is called Invasion, by Michael Zwingmann. As you can see, the cylindrical sculptures look like bales of hay from a distance. I think it is very effective. What is your favourite time of the year for walks? I think each season has something to offer and I even enjoy going to the seaside out of season, because it takes on a totally different mood (as long as you wrap up warm.)
9 responses

• Philippines
27 Sep 16
The picture is beautiful ! The place is so refreshing to the eyes and i bet the weather is so nice to have a walk on the park . How i wish we have autumn too.


• United States
26 Sep 16
That's really beautiful. Thanks for sharing. I like walking in spring when you can see new plants up every day. Summer gets too hot and fall reminds me that winter is coming and winter in Minnesota is just brutal....

• United States
26 Sep 16
@5thHouse
I do wonder how they compare ... In January (our coldest month) it can get as low as -30 F . It's not safe to be out of the house long at those times.


• Bangalore, India
26 Sep 16
Summer is way to hot,so walking is out of the question. December,January and February are the best months to walk. the weather is pleasant and the trees look pretty.It's spring time here.

• Sutton, England
26 Sep 16
Firstly your photo is so good I feel I could step into it. Every season has it's merits. My favourite times are Spring and Autumn as it is not too hot or cold.

• United States
26 Sep 16
What a beautiful scene ! I would love to play in that field! Blessings


• Sheffield, England
26 Sep 16
It's made from cast asphalt. I think the idea of it is to portray the contrast between the man-made and the natural. From a distance they really do look like hay bales so the natural and the manufactured merge quite well, but close up they look like big lumps of concrete and it really is a case of the man-made world invading nature.

• Alicante, Spain
5 Oct 16
Like you... i love to walk in all the different seasons... they all have something unique to offer ...