How do you like to have food?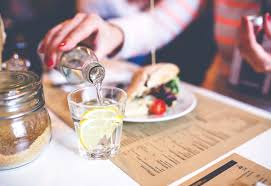 Hyderabad, India
September 28, 2016 5:09am CST
HOW do you like to have your food? Do you prefer to take the food what you desire or go as per a certain procedure? There are some people who take their food feeling gluttonous. They do not think what they should eat and what not. What is important for their health and what is not is not a question for them. Just they take a plate and go on filling it with the items. Sit comfortably in a chair placed in the corner and give exercise to their mouth. This is not at all good for health. They should know that whenever they take food there should be at least 5 varieties of fruits. Some meat, some vegetables that are rich in vitamins, carbohydrates, some sweet that give an adequate amount of sugar. Some items that provide fats and starch to the body.
No responses