A Star is Born Part 4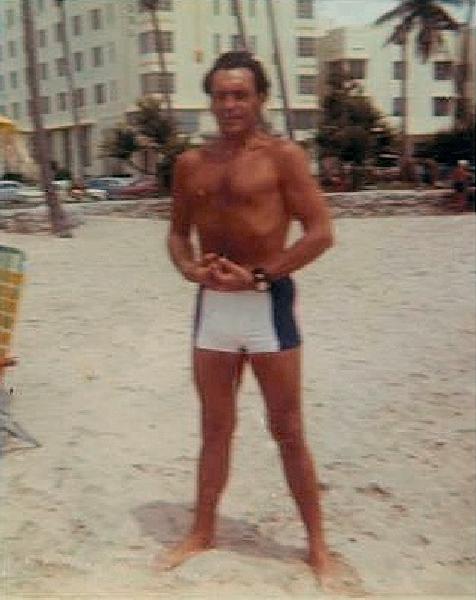 Ft. Lauderdale, Florida
September 28, 2016 10:50am CST
So much happened between 1972 and 1973 that I would have to write a book about it--oh, I did--2 books--"Letting It All Hang Out" (on sale now at authorhouse.com hey a little self promotion never hurt!) and "The Looks Of Love" (only private copies available)--let's see: I, literally, walked away and turned my back on over $1 mil (to retain my sanity) and in my personal life from my partner (in order to preserve my dignity.) I had a 'divorce' in court business wise and a 'divorce' in my personal life (I probably would have instituted a 'palimony' suit but it wasn't known at that time and we did live in Memphis)--though we did have many good times basically our relationship was destructive, co-dependent--the fact that I called him my 'hater' instead of my 'lover' should give you some idea of what our personal life was like. Business wise we were the perfect partners--he was a fantastic man behind the scenes and I was just as good being the front man. (One of the very few regrets I have in life is not that I broke up with him but in the way I did it--AWFUL!) In 1974 I was in Vancouver on my one month vacation and on my way across Canada when I got an emergency call to come home immediately. I did. In 1974 I had a new lover and I was the founder and owner of a new business and I was very pleased with myself mentally, physically emotionally and financially--all but the last would remain with me up to today (though the physically--weight wise--would get out of hand now and then.) Have you ever regretted walking away from a relationship--business or personal?
5 responses


• Ft. Lauderdale, Florida
18 Nov 16
I was very cruel--he really loved me and I, basically, said, "I am going to Australia and I want you out of my life before I get back,"! His, angry, response was "If you want me out of your life I want you out of my business," which didn't expect. LOL The emergency call was two years later when I was on vacation and he was with his lawyer legally trying to egt me out of the business before I got back--that's the short version! :O)

• United Kingdom
18 Nov 16
@GreatMartin
Ok, thanks for explaining. Lovely that you are still on the site


• Charlotte, North Carolina
28 Sep 16
Some say we should have no regrets. However, who would not go back and do a few things in a different way? And what Jabo
@jaboUK
said! Don't leave us hanging-

• Eugene, Oregon
16 Nov 16
I have felt some nostalgia for certain parts of relationships, but no real regrets.

• Ft. Lauderdale, Florida
18 Nov 16
As I said I have very few regrets and the way I broke up with him--not that I broke up with him but how I did it!!


• Boise, Idaho
28 Sep 16
I haven't really regretted it but I have often wondered what would of happened if I hadn't. Curiosity.