Quick thoughts 9/28/16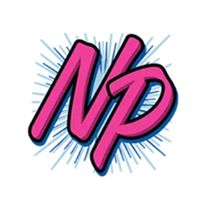 Wausau, Wisconsin
September 28, 2016 7:29pm CST
There are 2 days left to earn for the month. I am only at $6.72 right now hoping to get to $7 by then. I think I might make it. I average pretty good normally. I am sitting here MyLotting and watching movies tonight. The weather is back to being a little nicer out now. Was chilly the last 2 days. What is everyone up to tonight? I am thinking of things to write even though I know what I wanna write. I just watch Road Chip with Alvin and the chipmunks and the ending always makes me cry. Its a great movie. I love it. Whats is your favorite movie? Well, off to think lol.
8 responses

• Roseburg, Oregon
29 Sep 16
I like all of the space movies. Star Wars and Star Treks.

• Wausau, Wisconsin
30 Sep 16
My husband likes those kind of movies

•
29 Sep 16
Still 9:26 am here. I'll be proofreading and reviewing the paper works of my technical assistants today.

• Wausau, Wisconsin
29 Sep 16

• Canada
29 Sep 16
We are just sitting watching TV shows that we missed all week. I don't think I have a favorite movie. I have liked so many of them it would be hard to narrow it down to one. Enjoy your evening.

• Wausau, Wisconsin
29 Sep 16
I usually do that on weekend nights lol

• India
29 Sep 16
hi.....I am new to mylot and try to respond the discussions which are familiar to me. I love to watch movies. whenever I get time I watch bollywood movies. there are few movies which I like most like chandni.....veer zaara....ham aapke hain kaun. .

• Wausau, Wisconsin
30 Sep 16
Welcome new friend. Lots of interacting is the key here

• Trinidad And Tobago
29 Sep 16
Hi. I note with interest what your earnings are. I am new to myLot. Is that all you have earned after chatting the entire month? Do you get paid for responding to discussions as well?

• Wausau, Wisconsin
30 Sep 16
Yes. Interacting is the key here. $5 is minimum payout



• Wausau, Wisconsin
30 Sep 16

• Toronto, Ontario
1 Oct 16
I had today of work, and spent it doing well pretty much nothing. I am going to sit down to watch a movie, and be here most of the night.