The right age for potty training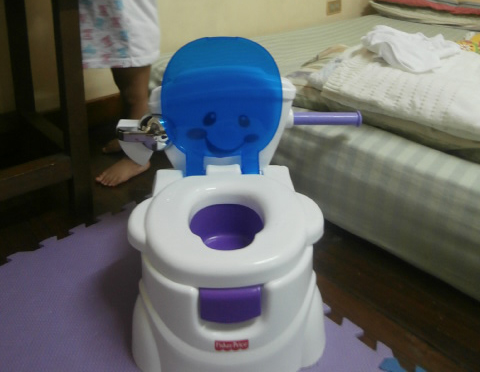 Pasay, Philippines
September 29, 2016 2:04pm CST
When did you start to practice your kid for the potty training? Does your kid have a sign already that he is ready to be potty trained? Does your kid says he wants to pee or poop? How often do you let your kid practice potty training? What kind of potty does your kid have? I am letting my little one to use the potty training every morning, then at times she can pee right away but there are times that it takes time for her to pee. I am using the Fisher Price Cheer Me Potty the one that will make sound when she pees. While waiting for her to pee at times I am letting her play toys while seating on the potty until it makes sounds and that is the sign that she already peed. She doesn't talk much and not a type of person that will inform us that she already peed.
3 responses


• Pasay, Philippines
30 Sep 16
Wow

really? 3 months old? That is just too small right and cannot even sit yet? At 9 months she can initiate to go at toilet or pee even at night? Then she is no longer using diaper at that time isn't?

• Kingston, Jamaica
1 Oct 16
@Metatronik
She was able to sit on the Potty chair. As soon as she could sit I would feed her then put her there and try to encourage her to go, compliment her when she did. I caught a lot of her doo doo because I knew when she would go. I kept at it so that she learned at a young age. She wore the diaper at night and during the day I made a big fuss over the baby panty... I talked to her a lot ... she was very good.

•
25 May 17
My 5 year old never used a little potty, she always used a regular toilet with a seat insert. She regressed 3 times, but was finally fully trained by about three and a half. My 2 almost 3 year old is showing interest, but gets scared sitting on the big potty, so I might have to get him a little one.

• Prairieville, Louisiana
25 May 17
My nephew has a green frog potty.The doctor says don't start till October when he is 3.