Childhood Memories: Sunday Afternoon at the Movies (at Home)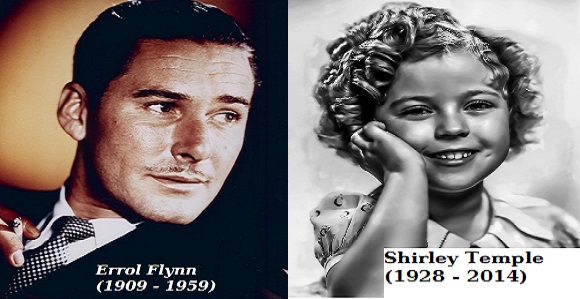 Austin, Texas
October 1, 2016 9:12pm CST
Having a blast from the past. One of those childhood memories popped into my head. Growing up in my house, Sunday was a day of worship, in the morning; and in the afternoon, it was a time to watch really good movies. This was the line up, although it may not be the exact order. But we could look forward to movies starring: ~ Bette Davis ~ Errol Flynn ~ Humphrey Bogart ~ Shirley Temple ~ Tarzan (starring Johnny Weissmuller) As for Sunday night at the movies … we never knew what to expect. I find myself remembering many random things from my childhood lately. Did you have any movies that you used to watch on Sundays? Afternoons or evenings? What did you used to do on Sunday afternoons when you were growing up? Anything special? How many of you even remember these Hollywood legends?


by Anne Helen Petersen Errol Flynn was that guy — that one guy, we all know them — who was too handsome for his own good. Early on, he figured out what hi…
4 responses

• Los Angeles, California
2 Oct 16
Errol Flynn is my favorite actor!

• Austin, Texas
2 Oct 16
He was one of my faves too!


• Los Angeles, California
2 Oct 16
@cmoneyspinner
My favorite of his are Charge of the Light Brigade, The Dawn Patrol and Adventures of Robin Hood.

• Austin, Texas
2 Oct 16
@JohnRoberts
- Love all of them. But Robin Hood tops my list.


• China
2 Oct 16
Shirley Temple is popular over here.I have watched several films starring this lovely child actress such as The Little Colonel,The Little Princess,The Littlest Rebel.The manner of her tapdancing is unforgettable.

• Austin, Texas
2 Oct 16
Her old movies are popular in China? That's a surprise. As a child actress she made an impression on my young mind. It was very positive character development.


• Austin, Texas
2 Oct 16
I sometimes try to get my kids to watch old movies with me. I'm not often successful. They want to watch anime!