Dark and Gloomy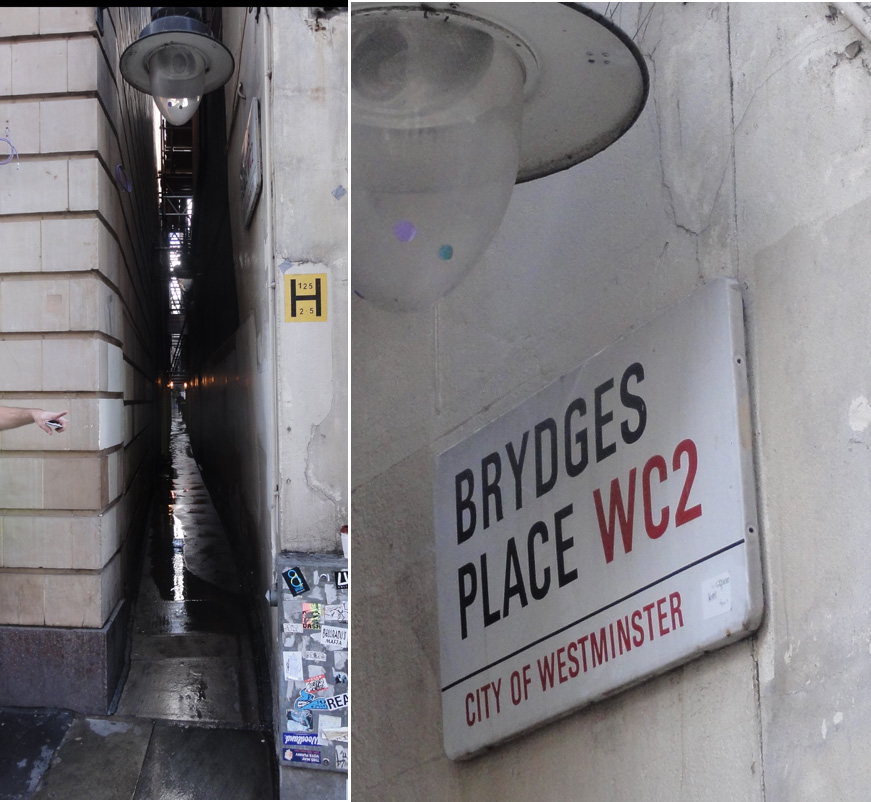 London, England
October 6, 2016 4:25am CST
Dark and gloomy at the best of times, but even more so right now with scaffolding in place as renovation work is done, Brydges Place claims to be London's narrowest alley way. Pinching to only 15 inches across at its narrowest point, just enough for one person to squeeze along. The alley stretches 200 yards from St Martin's Lane to Covent Garden. The Marquis of Granby pub backs onto the alley, so you can imagine the fun as folks who have had a beer, or six, try to move along. The Marquis was another pub frequented by Charles Dickens, which makes you wonder how he found the time to write! A few years back an attempt was made to close off the alley to the public. this resulted in a legal proceedings and it was established that the alley was a public right of way and had been since at least the 1950s; so once more you can squeeze along the alley when you please.
8 responses


• Bunbury, Australia
6 Oct
We came across quite a narrow alley in Venice. We had to drag our bags behind because it was so narrow.

• Colorado Springs, Colorado
6 Oct
I'd love to hang out in a bar frequented by Dickens.

• Colorado Springs, Colorado
6 Oct
@Ronrybs
- Looking forward to reading about them.

• United States
9 Oct
I think it might make me feel a bit claustrophobic to walk through it.



• China
6 Oct
Maybe both the narrow alley way and the pub's claim to fame is that it is the place frequented by Charles Dickens .People sit in the pub drinking in the atmosphere.