Visiting the Golden Spike Tower, North Platte, NE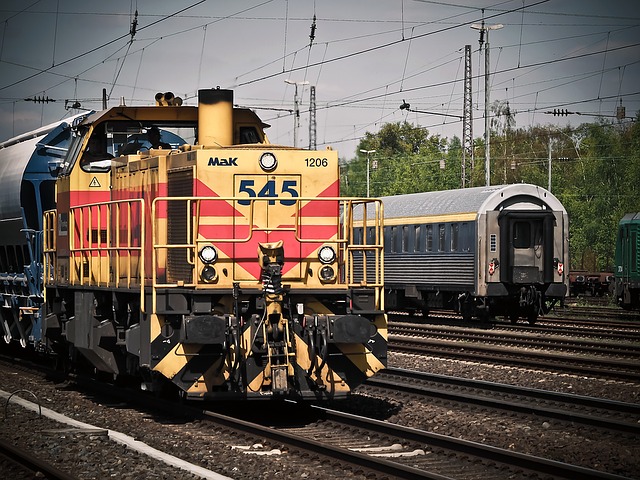 Los Angeles, California
October 7, 2016 9:19am CST
North Platte is where east meets west for the mighty Union Pacific Railroad. The central Nebraskan town is home to Bailey Yard, the world's largest rail yard encompassing 2850 acres and stretching eight miles. The yard operated 24/7 as over 150 trains rumble through daily on 315 tracks. Visitors can experience a panoramic view of the vast facility by going up the eight story high Golden Spike Tower. There is an admission but it is a one of a kind view that railroad enthusiasts will love. The eighth level is an enclosed observation deck while the seventh is open air. Each features some displays including vintage Union Pacific toy trains and trucks, time tables and dining car china and glasses emblazoned with company logo. There is a brakeman's uniform, hat, lunchbox and lamp. An exhibit explains the history of orphan trains. From 1866 to 1929, orphans primarily from New York City were rounded up and shipped out to the Midwest for adoption. Some were lucky to find loving families while others were literally farmed out as laborers. A brochure is provided to explain what you are seeing. The locomotive repair shop is the size of three football fields. The sand tower feeds tanks on locomotives and needed to provide traction on slippery rails. The refueling station pumps a half million gallons of diesel daily. The rail cars facility repairs 50 daily. Dominating the vista are hundreds of locomotives and cars presided over by the yard master tower. While Union Pacific is the primary employment lifeline in North Platte, it is not the town's claim to fame. North Platte's greatest notoriety is as home of Buffalo Bill Cody and his Wild West Show.
3 responses

• Australia
7 Oct 16
Is it still a quiet, lovely historic place for tourists to visit? We read and study History in our homeschool. I understand, from research, that the entire Nebraska has embraced federal open-border policy using tax-payers' money, in support of providing havens for Sanctuary Cities. Is North Platte still a delightful tourist spot to visit?

• Los Angeles, California
7 Oct 16
North Platte is just another bland Midwest town whose main employer is Union Pacific. The main historical place to visit is Buffalo Bill's ranch.

• Denver, Colorado
8 Oct 16
That sounds kind of cool. I've never been to Nebraska.

• United States
7 Oct 16
I just read "Orphan Train" by Christina Baker Kline. It was a great read!