Quick thoughts 10/11/16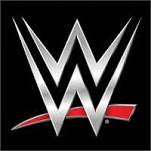 Wausau, Wisconsin
October 11, 2016 7:57pm CST
Everyone thinks what my downstairs neighbors are doing is childish which it is. I hope something is done with my landlord. I keep in touch with him and he better fix this. The cops are tired of them complaining too. I am almost to $5 here now. Almost minimum payout. I am happy. Usually around the 15th of the month I just make it to payout. My goal is $10 this month which at this rate I more in likely will make it. I have posted a lot today. I am watching WWE right now which has been good so far. Last night was good, too. We are talking about getting the WWE Network back now. Some good matches coming up very soon. Gotta go for now. Later!
4 responses

• United States
25 Dec 16

• United States
26 Dec 16
@carebear29
Your welcome. How are you doing on your earnings?

• Wausau, Wisconsin
26 Dec 16


• Banks, Oregon
12 Oct 16
Smackdown has been good and, yeah have to have it for hell in a cell.

• Wausau, Wisconsin
12 Oct 16
Right. That is going to be a good show

• Canada
12 Oct 16
You are doing well, no doubt you will make $10 this month and maybe even more. Enjoy WWE this evening.

• Wausau, Wisconsin
12 Oct 16

• United States
12 Oct 16
Anything that will make you happy. Good day.

• Wausau, Wisconsin
12 Oct 16
Yes it will but my downstairs neighbors made my day the worst