Halloween Scene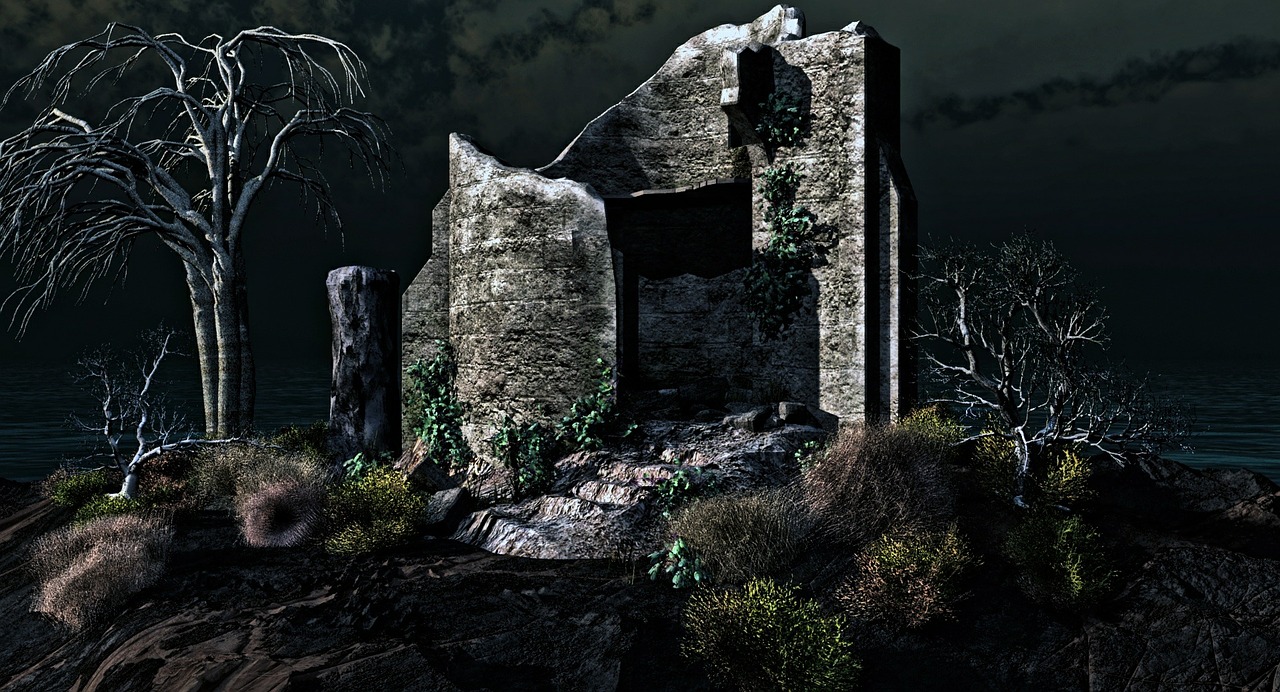 Toronto, Ontario
October 11, 2016 10:47pm CST
There's some pretty good Halloween scenes on Pixabay, I must say and this one reminds me of those old ghostly movies like The Haunted House and House on Haunted Hill and others. Vincent Price was always in old movies like that it seems. I'm not big on the modern scary films as they don't have the same mystique as the old ones. I got terrified watching The Blair Witch Project, though and more recently, The Conjuring or the Others. I have one of those imaginations that make me think of the frightening parts of the movie and then I have to keep a light on to sleep.

Have you seen any of the old films like Rosemary's Baby, and those excellent Hitchcock films like Psycho and The Birds? What's your favourite spooky movie? I bet everyone has one that they don't want to remember too much in the wee small hours when they can't sleep.


Actually the scariest thing I've seen lately is my grocery bill-----hahahaha! Have a fun Halloween!
10 responses

• Philippines
12 Oct 16
Can't say they're my favourite. I have seen Psycho and it doesn't scare me one bit at all so I like it. But the scariest movie I've ever seen that actually made me afraid to be alone even in day time, was the japanese movie, The Ring.

• Toronto, Ontario
14 Oct 16
Oh I can't even mention that one too much- it is awful and so creepy- it scared me too for such a long time- that girl!

• Laguna Woods, California
18 Oct 16

• Toronto, Ontario
19 Oct 16
@DeborahDiane
Yes, it was and I can hardly think about it now without getting scared all over again- not many affect me that way!


• Green Bay, Wisconsin
13 Oct 16
The scariest movie I saw was called I Saw What You Did. I didn't sleep with a light on but I wanted to. I haven't watched a scary movie since and that was when I was a young teenager.

• Toronto, Ontario
13 Oct 16
Now come on Valerie- go for it again- that was brave not to put the light on- you can do it again!!! LOL!

• Alicante, Spain
13 Oct 16
ohhh yes that was a good one ...



• Toronto, Ontario
14 Oct 16


• Gainesville, Florida
12 Oct 16
The House on Haunted Hill was a great scary movie! One of the things I like about the old horror movies was that much of the horror throughout the films was implied, or else very subtle. What made those movies frightening was how the tension rose throughout the course of the movies, and as the films progressed you were left on the edge of your seat because you didn't know when the scares were going to happen. I like today's horror films as well, but the difference now is that modern day horror films have in-your-face, balls-to-the-wall horror. It's more for shock value than anything else. But that doesn't mean they're bad, just different. I also loved the Blair Witch Project, and the original Paranormal Activity. Another old movie that is a favorite of mine is Amityville Horror.

• Toronto, Ontario
12 Oct 16
Yes, you're right about the old movies making you frightened by using your own imagination. There was always the inevitable pop-up scary moments but overall there was some good ones and some really bad ones too!

• Gainesville, Florida
13 Oct 16
@MarymargII
It's funny, some of the bad ones are some of my favorites. They're just so bad that you can't help but like them! lol Kind of like the Sharknado movies we've been cursed with the last couple of years. They are the worst trash ever that's come out of Hollywood, but you can't help but watch them! lol

• Toronto, Ontario
13 Oct 16
@moffittjc
I know- nothng like a shark coming out of the sky---ha!


• Banks, Oregon
12 Oct 16
Yes, I have seen all those great scary movies conjuring and, the birds was especially insane lol.

• Toronto, Ontario
12 Oct 16
I knew you would love this post, TR and do you have your no. 1? I may save it for awhile and see if I can guess!

• Banks, Oregon
12 Oct 16
@MarymargII
Yeah, it's up in my discussions, it was Michael Myers.

• Toronto, Ontario
14 Oct 16
@TRBRocks420
Okay- I kept going back and you had quite the list there and I couldn't find it but did this time and left a response. Pretty scary stuff and that one would give me nightmares for sure!


• Toronto, Ontario
13 Oct 16
Those old films are still great to revisit this time of year!

• Laguna Woods, California
13 Oct 16
I've seen all those movies you mentioned. My favorite is "The Birds." We were in the real town of Bodega Bay a few years ago (where "The Birds" was filmed). The phone lines in town were lined with actual birds ... and it was kind of creepy. I can see where Alfred Hitchcock got the idea. I love that movie!

• Toronto, Ontario
14 Oct 16
I would love to see that town- what an atmosphere it must have after that great old movie! How's your new place, Deborah?

• Laguna Woods, California
15 Oct 16
@MarymargII
- We actually like the new condo where we are living even better than the old one, so it is working fine. The rent is also lower. However, my husband's health is continuing to deteriorate, so we think in another two years, when this lease expires, we will move to a nearby highrise where we can buy a condo. They serve lunch and dinner there and I think that could be a good idea for us. Meanwhile, we are very comfortable, now that the move is over. Thanks for asking.

• Toronto, Ontario
15 Oct 16
@DeborahDiane
Happy to hear that Deborah- I hope things remain well with your husband for a long time to come and that does sound like the best idea for you!


• Philippines
4 Nov 16
I don't like watching scary movies with killing scenes by the knife .

Though , i like those scary movies with vampires and werewolves . It's that scary that i could take . Vincent Price is always a Dracula in his movies i have watched in the past .

• Toronto, Ontario
6 Nov 16
I don't like those type either- gory and gruesome- i like the kind that's more spooky like you!

• Philippines
6 Nov 16
@MarymargII
We have the same taste then , for these kind of spooky movies .


• Toronto, Ontario
10 Nov 16
@SIMPLYD
yes, I think- but I am a big baby if it gets too scary! LOL!




• United States
23 Oct 16
I did see Rosemary's baby once when it first came out. scared the crap out of me!!

• Toronto, Ontario
26 Oct 16
Yes, it was terrifying and you could live Rosemary's fear so well because Mia Farrow was such a terrific actress!


• Toronto, Ontario
19 Oct 16
I agree- he did lots of thrillers but only a few that would classify as horror- they were all fantastic!

• Alicante, Spain
13 Oct 16
lol... yes grocery bills are getting scary aren't they....

I like you ..like the old black n white horror films but I also like the new modern ones... I remember the Halloween films as being scarry but I was younger then... and nightmare on elm street... freddy kruger lol



I like the way they build up tension...



• Toronto, Ontario
14 Oct 16
Yes, now they just can't do that- and are often too gruesome!