WikiLeaks Dump on Thousands More of Clinton Emails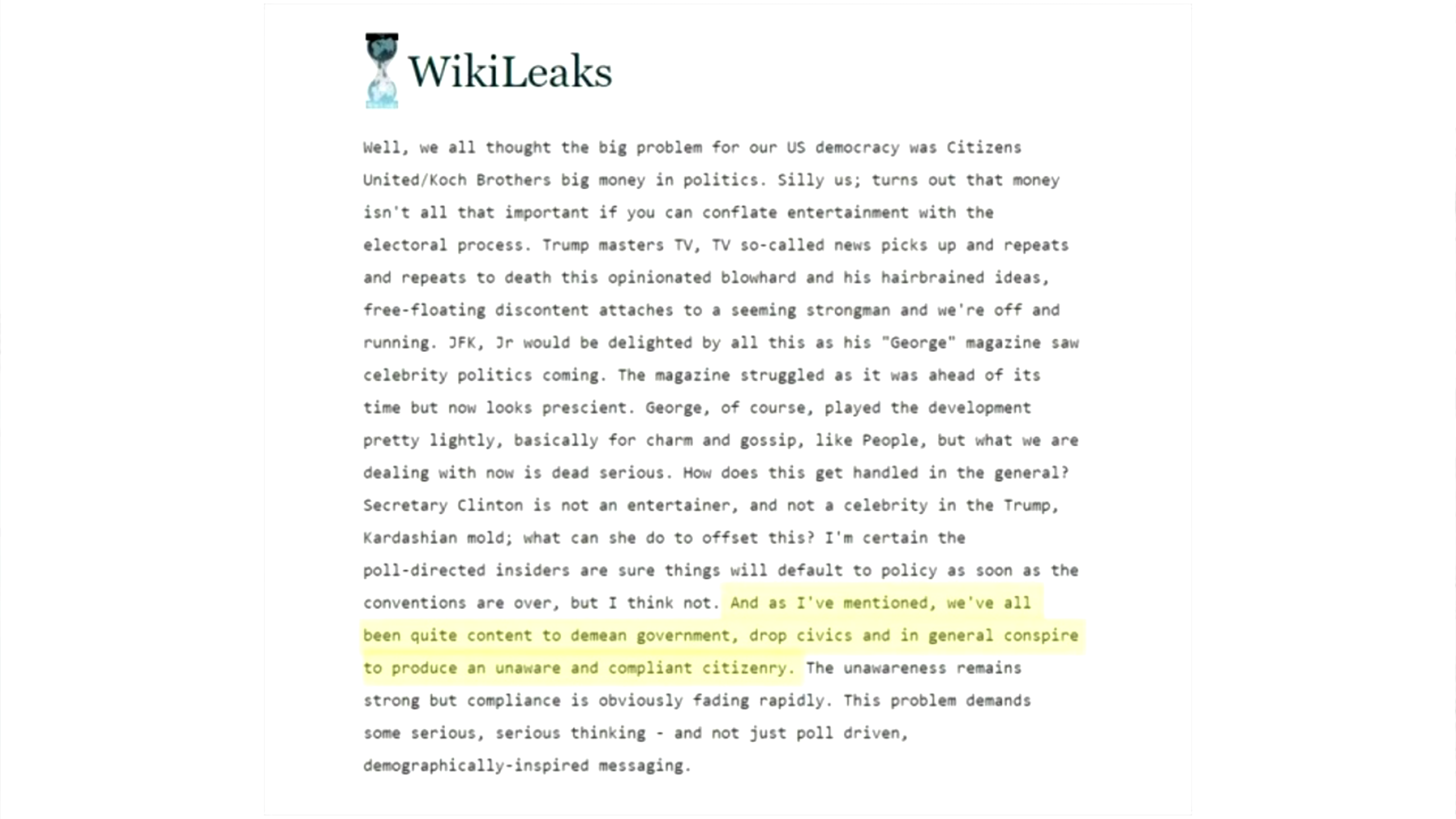 Australia
October 12, 2016 3:10am CST
Why isn't the maintream media reporting this? Why aren't they outraged by the Clinton behind-closed-doors whoring? Why are they more concerned and outraged about the words, p***y joked 11 years ago than the Clinton's contempt for the American peolple? In the emails also, they email among themselves that they are trying to "outline an effort"... " to produce unaware and compliant citizenry." Hey, you're not one of them, "unaware and compliant citizenry" that Clinton are sweet-talking to, are you? This looks like a Whore prostituting herself with the Devil and his Beast--the mainstream media. Watch "The Most Damning Clinton Emails Released by WikiLeaks: Disdain for Americans" on YouTube

Fox News. Aired October 11, 2016.
3 responses


• Los Angeles, California
12 Oct 16
Because the mainstream media is openly and blatantly supporting, abetting and shielding Clinton and doing everything in their power to get her elected. It has been proven the mainstream media has lied on air for her and secret emails revealed their collusion with her campaign.

• Roseburg, Oregon
12 Oct 16
Of the two people running one is just as bad as the other one.