Sunny England!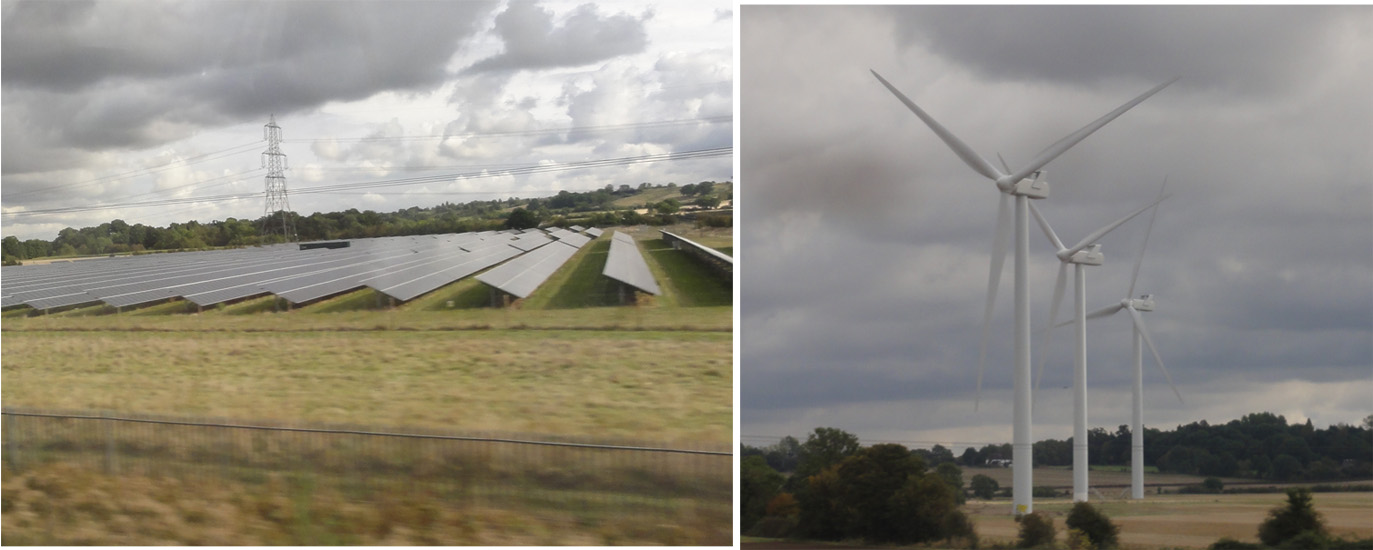 London, England
October 12, 2016 9:37am CST
Who would have thought it, England can be on the sunny side. On my trip up north, I remembered to grab a photograph of the solar panel farm, that is a little south of Peterborough. I am all for renewable energy, but this particular solar array causes me to pause as it is built on what is productive farmland. There were plans for another solar farm to be built, but at moment they seem to be on hold. Slightly further south is a small wind farm. Here most of the farm land is still available for food production. Of course, these huge turbines have a unique set of problems, all their own, but out here in the middle of nowhere they less of an issue. As the picture shows, England is a heck of a sunny place!
9 responses

• Los Angeles, California
12 Oct 16
We have many wind farms in California which the environmentalists promote. However, it has been proven, those propellers are slaughtering birds in particular the endangered California Condor.

• Los Angeles, California
12 Oct 16
@Ronrybs
The wind farms have been around for decades with no improvements.

• United States
13 Oct 16
I suppose the Condor is just stupid for flying too close then huh ?



• Uzbekistan
29 Oct 16
@Ronrybs
Have you seen the oldest grapevine of the world at Hampton Court?

Listed in 2005 as the world's longest grape vine, the Great Vine at Hampton Court Palace is a fantastic spectacle and prolific producer of black grapes.

• United States
15 Oct 16
It's good that it gets sunny at times


• United States
13 Oct 16
Sun in England is a luxury--- well at least when I visited in 1984 as I think in the 12 days we were there, only 5 were actually sunny and as far as renewable solar energy use, oh I wish America would do more of this and stop relying solely on fossil fuel !

• Colorado Springs, Colorado
12 Oct 16
I wish more people here would get into natural energy.


•
15 Oct 16
Solar panels are actually sensitive enough to pick up a small charge on a moonlit night, so even if it is cloudy, they are getting some input.