Dedications at the end of movie or episodes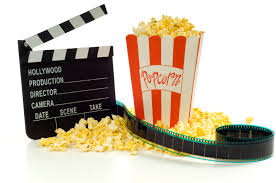 United Arab Emirates
October 12, 2016 10:36am CST
Does any of you check the dedications at the end of movies or TV series? Been watching some TV series lately and I noticed some of them have dedications such as "This is for our friend, Kevin Cordasco." And I always search for the names because I want to know who they dedicated the episode to and why. Is it just me or you guys also do that?
4 responses

• Miami, Florida
18 Oct 16

• United Arab Emirates
19 Oct 16
Thanks,
@CoolPeace
, for the response! Do you get curious as to who they are or what it was they contributed to the movie or the TV show?

• Miami, Florida
19 Oct 16
@mikalf
. Sometimes I would look it up on the internet.

• United Arab Emirates
19 Oct 16
Cool right,
@CoolPeace
. Hehe. It's amazing for me to get those information because it adds more meaning to the show.

•
19 May 17
It's good that you invited our attention about dedication at the end of a film or TV episodes.


• Charlotte, North Carolina
19 Oct 16
Yes, we like to see the dedications when they are displayed. It is always nice to know who was being thought of when something was written or created.

• United Arab Emirates
20 Oct 16
Yey! So I'm not weird then. Haha! Thanks,
@PatZAnthony
, for letting me know! ;-)

• India
12 Oct 16
I only read them and don't go searching for them


• United Arab Emirates
13 Oct 16
@Daljinder
Hahahah! Just love the internet! Woot woot! =P