Do you think a debit card will make you spend more than a credit card ?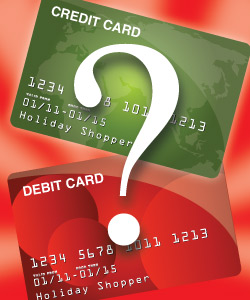 Hong Kong
5 responses

• Wausau, Wisconsin
15 Oct 16
I have a debit card I use mainly but have a fingerhut and walmart credit card. Never used those yet

• United States
15 Oct 16
Credit card makes me spend more! Debit is essentially taking money out of what I have in the bank!

• Singapore, Singapore
15 Oct 16
credit card will make one spend more. one will depend on his/her credit card and spend future money. debit cards are safer in the sense once you spent all your money in your bank you have no choice... and some turn to credit cards... credit cards limits are normally mulitples of your earning and can burn many

• United States
15 Oct 16
Well, I have a debit card but have never used it. All I know is that if I were to use an ATM machine to get money that was not my bank's ATM, a charge would be added. That is all I know. Hope others here give you a good answer.