Can you carve a pumpkin?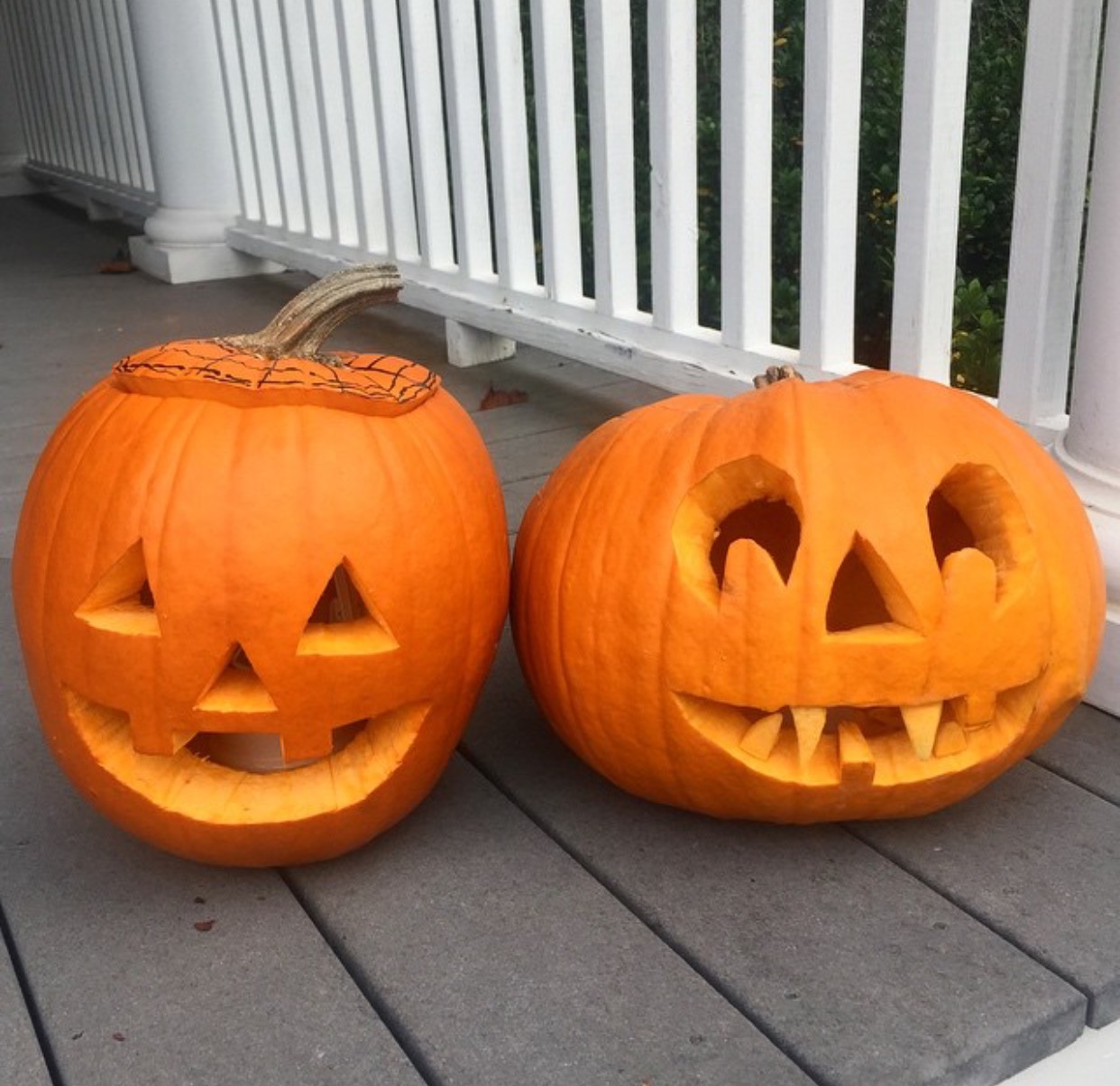 United States
October 16, 2016 2:55pm CST
My husband and I plan to carve a few pumpkins to put in front of our porch. This is what we did so far. My pumpkin is to the right and my husbands pumpkin is to the left. I think I have better carving skills than he does lol. For any of you Mylotters who plan to carve any pumpkins but don't know how to it's pretty simple especially if you can draw. I find that drawing on the pumpkin using either a pen or marker then cutting over the drawings I did. Some people usually don't do it this way and they just go straight to cutting out the pumpkin me personally this is a really difficult way for me. I think drawing the face on the pumpkin then going over the drawings and cutting them out its easier because you have your picture on the pumpkin and all you have to do is cut and remove rather than just imagining a face and cutting. Can you carve a pumpkin? How do you do it? Do you draw then cut or just cut?
4 responses

• Banks, Oregon
16 Oct 16
Well done on the pumpkins and, yes I usually draw the face then cut it out.

•
16 Oct 16
I love carving pumpkins. I find it easier if I draw my design first then cut. I like saving the inside's. We cook the insides down and then can it for pumpkin pies and pumpkin butter. We also clean and roast the seeds.

•
16 Oct 16
@Judy890
That's something my great grandmother taught me a long time ago.I think fresh pumpkin taste so much better than canned pumpkin.

• United States
16 Oct 16
@AutumnSnow
canned foods are always disgusting to me fresh is always better