How to save money abroad on eating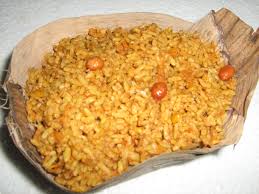 Hyderabad, India
October 18, 2016 8:43pm CST
Though money saving is a good idea. People generally look at people saving money as miserly attitude. Why? Saving money will keep you away from bad habits. You will not dare to spend money on Alcohol, smoking as these two things vulnerable for keeping good health. We can save money in a variety of ways. But they should be quite acceptable and should not be over-exposed .Saving money while living abroad will be very useful. But we can save some money even on our eating also. How to save money on eating while living abroad? 1. Visit a Prayer Hall: This is the most convenient place to save money. Always choose a prayer hall where rich people do pay visit and donate liberally to the management and where the food is given to the people . Please remember not to make a visit to a place of worship which is not connected to your religion as there will be the religious disparity. For Indians, it is the best clue. Visit a Sai Baba Temple, Ganesh Temple, Hanuman Temple. There will be packets of food which will be very cheap to purchase compared to the food in the Restaurants. Purchase 3 or 4 packets which serve as good and hygeinic food. Sometimes, you will get free packets also as PRASADAM. One can purchase PULIGORE which is a rice item and can serve most of your food requirement. Always try to purchase a coconut and break it in the temple. Donate one half to the temple and the other for your domestic purpose. You can prepare delicious dishes out of the remaining half which will save a lot of money. In some temple they return both the half. Then you will be highly benefited. There are some temples where the broken coconut is sold as a part of getting revenue to the temple. The price will be very low. In some temples of India a half coconut will be sold for Rs.2/-. Is it not cheap. Purchase them and prepare a good dish out of it. Growing vegetables in Garden will be very useful. You will get good and fresh vegetables. You can make them even organic ones selecting good manure.
4 responses

• Philippines
20 Oct 16
Haven't tried going out of my country before. Unfortunately, I don't know which is better food outlet that sells cheap but good quality food.

• Ciudad De Mexico, Mexico
20 Oct 16
These tiupe will help anyone save money on food while living abroad


• Bangalore, India
19 Oct 16
@shivamani10
your thoughts are very justified and growing vegetables in garden is exquisite.