Oh good grief, were they always like that?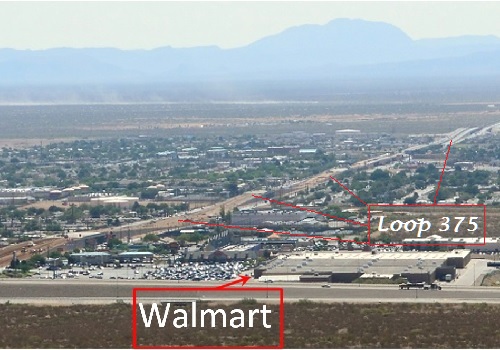 El Paso, Texas
October 23, 2016 11:48pm CST
Streaming TV, don't cha just love it? Well I do, I've watched a lot of older TV series on them, mostly Netflix though. Recently I subscribed to Hulu because I liked those movies about the Librarian with Noah Wyle then I found a TV series has been created about it. It's funny most of the time and naturally totally fantasy, so that's done. Now I have found the old late night show hosted by Dick Cavett with stars like Janis Joplin, Jefferson Airplane and Sly and the Family Stone. In 1970 I wasn't all that interested in talk shows but now I'm curious who Cavett interviewed and which musical groups he had on his show. Some of the musicians on his show seemed to be really really really HIGH or maybe drunk. Anyway, these old shows are interesting for me. The ones I've seen so far were aired in 1970.
6 responses

• United States
24 Oct 16
I am watching slingtv right now. I canceled hulu for net month.I am going to see netflix today though.

• El Paso, Texas
24 Oct 16
I almost got sling only to find out that it wouldn't work on my older TV, probably a good thing though, from the little I was able to learn about it I doubt I would have liked it. Netflix is my favorite but I've already seen all that shows I'd be interested on it so now I'm on Hulu for a little while than I'll go back to Amazon for a while.

• United States
24 Oct 16
@rebelann
I can't find anything on amazon of interest that I have not seen. Ok on netflix have you seen breaking bad? It's oh so good. dare devil is very very good. wentworth is soooooo good if you like prison shows prison break will pull your heart strings it's that good. I gave up on orange is a new black.story line was not good for me.

• El Paso, Texas
24 Oct 16
Yeah, saw Daredevil, the Originals, Once Upon a Time, Star Trek(3 of them), Agents of SHIELD and some of a few other shows
@sharon6345
never could get into prison shows. Amazon has Star Gate SG1, Star Gate Atlantis and Star Gate SGU, dang good shows and that fizzled so now I'm surfin Hulu. At least I'm not bored.


• Louisville, Kentucky
24 Oct 16
We subscribed to Hulu for about 6 months last year while in Arkansas. We lived in student housing so the cable was included in the rent. It didn't have all of our beloved channels but Hulu did so we could stay up to date. Now that we moved back in March, we cancelled our subscription because we have all of our favorite channels back.


• El Paso, Texas
29 Oct 16




• El Paso, Texas
27 Oct 16
Glad I could help
@jaboUK
When will you go back to Spain? I would like to see more photos of those beaches.


• Philippines
25 Oct 16
Old shows are really nice watching again. Good thing you can access them. Enjoy!

• United States
24 Oct 16
I'd enjoy watching them too.


• United States
24 Oct 16
ack!! 'n they call 't 'progress' (referrin' to yer pic). no streamin' 'llowed out'n these parts. not 'nluess ya wish to wait fer 45 minutes 'bout e'ery 10, lol. we get 2 channels - one called gettv 'n the other thistv - both show ol' westerns, classics 'n e'en those ol' talk shows. the westerns i'll watch - the rest i jest do my best to ignore...but beats the heck outta football. 'r would, if'n he'd stop channel surfin'. so glad we've jest got what the tv antennae picks'p!

• El Paso, Texas
24 Oct 16
If I had to rely on antennae all I'd get is channels from Mexico, nopper, I'd rather watch Netflix or Amazon or Hulu, at least I can chose what I wanna watch. I sure am glad ain't no one round that wants to watch sports, I hate sports.