It's so boring living in the tropics

Singapore
October 24, 2016 8:40am CST
I wish I were living in a temperate country where there are four seasons. Over here at the tropics the weather (climate) is always the same and boring. Every day year in year out we have the same old hot humid weather with almost constant temperature and the sun shining for most of the time. How I long for spring, summer, autumn and winter. Once a guy I know who lives in Canada commented that time really flies by fast in his country. All because of the four seasons with distinct features. First they have refreshing spring where the birds sing and flowers bloom in abundance. Then comes summer with warm sunshine and lots of outdoor activities to be enjoyed. Autumn comes next with its beautiful and amazing change of colours of nature awaiting the next season. Winter is the time of Christmas celebration when powdery snowfall abound. Then the cycle repeats. No time for boredom as far as the weather is concerned Wouldn't you long for such awesome climate too?
8 responses

• Green Bay, Wisconsin
25 Oct 16
I agree. Having only one kind of climate would be boring. I am blessed to have the four seasons and seeing the beautiful landscape right now as the trees change their greens for golds oranges and reds.

• Singapore
26 Oct 16
@just4him
How I envy you. The only time I get to see tree leaves changing colour is in magazines and that's not even real.

• Green Bay, Wisconsin
28 Oct 16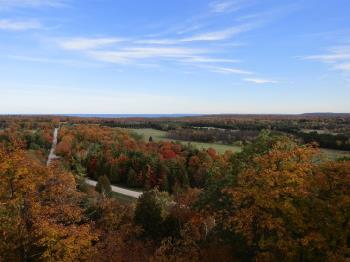 @succeednow
I'll give you something real from my trip last week.

• Singapore
29 Oct 16


• Guangzhou, China
25 Oct 16
I come from a city which has four seasons a year. But I still like to live in the warm place. I don't mind there is summer in a year only. The spring is so rainy and wet. The autumn is very dry. As to winter, it is so cold. I like the sunshine. Summer is good for me and I can have more outdoor activities.

• Singapore
25 Oct 16
@youless
Then you should emigrate to Singapore. Every day is summer. It'll suit you fine.

• Guangzhou, China
25 Oct 16
@succeednow
I have travelled to Singapore twice and we have fun there


• Singapore
26 Oct 16
@youless
Glad to know that you like Singapore. Hope you can come more often.

•
25 Oct 16
I am very fortunate that I get to experience the weather in the tropics and four Seasons.

• Singapore
25 Oct 16
@Iam_jauntyjen
I didn't know that such a place exist. May I know which country is this?

•
25 Oct 16
@succeednow
I am from the Philippines but two times a year I go to Korea for vacation

• Singapore
29 Oct 16
@Iam_jauntyjen
Oh I see. At what period of the year do you visit Korea? And how long do you stay in order to enjoy the 4 seasons?

• United States
24 Oct 16
I live in the Northeast of the USA and get those four seasons. However, my husband and I bought a vacation home in Florida, down south, to escape the cold, snowy, ice, and bitter winters. There is a gentle tropical breeze there, but I wouldn't live there year round.

• Singapore
25 Oct 16
@DianneN
That's nice but is Florida considered a tropical country?

• United States
31 Oct 16
@succeednow
I think it's pretty tropical in southern Florida where our condo is.


• Singapore
25 Oct 16
@LadyDuck
Yes, you wouldn't like to live in the tropics. You're indeed fortunate to live in a beautiful country like Switzerland. It's not only boring in the tropics it's also uncomfortably hot and humid.

• Switzerland
25 Oct 16
@succeednow
I have visited tropical countries and the humidity was the thing I hated most.


• Uzbekistan
24 Oct 16
@succeednow
Yes, I know. I couldn't live in tropical climate. I can't stand too much heat and humidity.

• Portugal
25 Oct 16
Well, I've always wanted to live in a country where it was summer all year

• Philippines
24 Oct 16
i am in the tropics like you. i like that i don't think about the weather when i get dressed and that daylight and darkness are almost equal. however, i admit i fantasize about the colors of spring and autumn.