Dogs Do What Comes Natural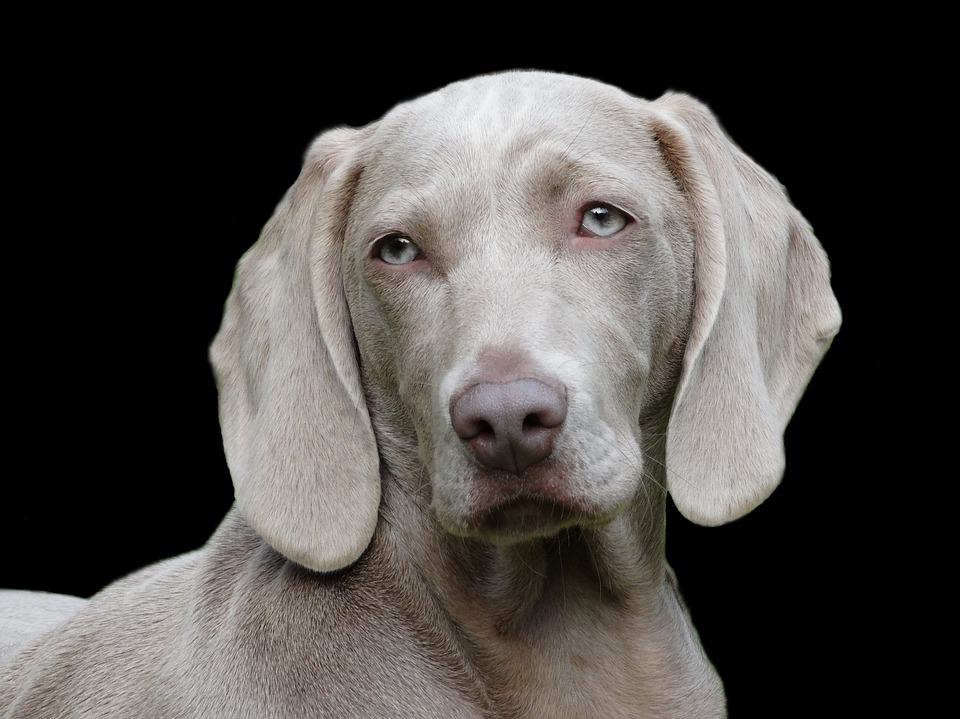 United States
October 26, 2016 11:26am CST
When I was gowning up we lived in the country. As anyone knows who has lived in the country, people drop unwanted animals off on the side of the road. I was the type of child that would cry and beg my father to stop and save that poor little animal sitting there confused and alone. Most of the time my father would give in and stop. As you can imagine, we ended up with innumerable cats and dogs living with us. One day on our way coming back from the grocery store there was a beautiful silvery grey puppy sitting right at the edge of the road looking around. I went into my crying act and sure enough my father stopped so we could pick up the puppy. She turned out to be the sweetest, softest, lovingest animal. She also turned out to be a Weimaraner , a hunting dog. One day she was hanging out in the yard when my little white rabbit escaped it's cage. A chase ensured and she did was hunting dogs do when they come across prey. She ended up breaking the little rabbits back and my rabbit had to be put down. I still loved Princess but I learned a lesson that day. Dogs do what comes natural to them. As a hunting dog she did what came natural and I learned I could not fault her for that. Not an easy lesson for a child to learn.
8 responses

• Green Bay, Wisconsin
26 Oct 16
It's never an easy lesson to learn. I'm glad she was a great dog.

• Green Bay, Wisconsin
28 Oct 16
@HazySue
Pip got a hold of one too a couple years ago. I had to get it out of the fence. There was half in the fence and half on the ground. It was the only time she did that.


• United States
27 Oct 16
bless yer heart :( the young'uns here ne'er'd the need to do such, the hubs'd pick 'p pups all o'er ('n cats) - like we didn't've 'nough that folks dumped out here to begin with. those weimaraner's 're gorgeous pups 'n can be trained not to mess with rabbits 'n other small critters. i've been 'round bird pups 'f all breeds o'er the past 35 years, they're purty smart. the pup here'll bring ya baby rabbits that she thinks've been abandoned. one she carried'n her mouth. when i asked her to 'drop' (unsure 'f what she'd there, jest holdin' her mouth funny) 'n she gently laid that wee'un down'n her bed. the lil darlin' t'was not harmed, not e'en slobbered'n. if'n she sees'n adult bunny out'n 'bout, she plays tag with 'em. quite comical to watch.

• El Paso, Texas
26 Oct 16
You poor thing, I can't imagine learning that as a child.

• El Paso, Texas
27 Oct 16
Life can be harsh
@HazySue
and sometimes learning the hardway is good but I'd rather that came at a less tender age.

• Moses Lake, Washington
26 Oct 16
Especially for a child that is a hard thing to figure out. Lovely dog. Our pups have high prey drive. Sally is an Australian Cattle Dog and Leah is possibly a black Lab mix. The two spot a neighbor cat on our property, they will probably get the cat between them and do their best to bring it down. Luckily we have a fence that the cat can get through. The dogs bagged a bird one day doing this behavior. Its their nature.

• Moses Lake, Washington
27 Oct 16
@HazySue
We have chickens. Both dogs know that their human their pack leader does not approve of touching or otherwise messing with the chickens. Same with eggs. They must leave the eggs be.

• Philippines
27 Oct 16
we've had dogs, but i'm cautious with other people's dogs. what color was princess' eyes?

• Australia
27 Oct 16
Indeed, we can't trust big dogs completely with small pets and even with children because we don't know what they have in mind .. But your Princess indeed look so sweet and gentle .. so lovely ..

• United States
26 Oct 16
Yes, not an easy lesson, but a good ones. You saved a lot of critters with your whining-act!!! Way to go. The mama bunny in our backyard would have babies under our gazebo. My dad was visiting my house one day and said, "What is Bo doing over there." I could see just white fluff. One baby bunny eaten by Bo. We put white fencing around the bottom of the gazebo to save the rest of the bunnies. My sister, when she was very little, took a broom to her cat Tuffy since Tuffy ate her guinea pig, Chuck.