Revenge Cheat? Why?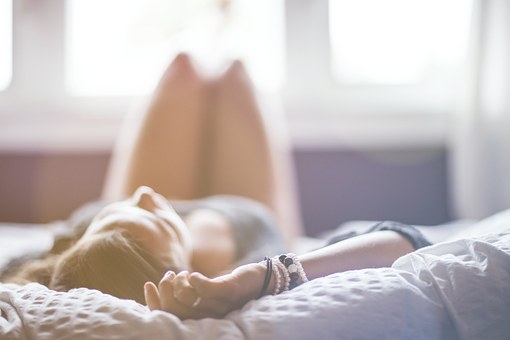 United States
October 27, 2016 11:18am CST
I've never heard this term so much in my life as I've been hearing it lately. In case you don't know what it means, it's simple. You're in a relationship. Your "partner" cheats on you. You get angry and for some unfathomable reason (to me), you feel that you HAVE to cheat on your partner to get back at that person. And so you do a revenge cheat. Obviously, these people don't understand that the person they are hurting the most is themselves. I know that there are people who have sex just to have sex, and that's not my business. But to have sex with just anyone to feel that you're spiting someone you supposedly love makes absolutely no sense to me at all. In past relationships, I've been cheated on. In almost every relationship except for my Beloved Husband, Britt, the guy cheated on me. I just walked away and didn't look back. I think it's all about respect for one's self. If you have respect for yourself, you take yourself out of a bad situation to protect yourself rather than put yourself into more possible harm. Do young people today need to learn about self respect? -Claudia- image from pixabay
10 responses

• Lenox, Georgia
27 Oct 16
This doesn't make sense to me. You should just leave since the trust would no longer be there or work on getting the trust back. Cheating on the person won't solve anything, it will only make things worse.

• Canada
27 Oct 16
It solves nothing to revenge cheat and I agree it is all about respect. Maybe some people just don't have that.

• United States
27 Oct 16
I've come to believe that and it's so sad.

• Banks, Oregon
28 Oct 16
Doesn't make sense to me. I would be packing my bags.

• Greece
27 Oct 16
What a stupid thing to do, a copycat cheat! I can understand a slap or a punch in anger but to go down to his level only makes matters worse. First you despise him and then, when the anger subsides, you despise yourself too.

• United States
27 Oct 16
And they wonder why the relationships don't work...

• United States
27 Oct 16
A revenge cheat is lowering oneself to the level of the cheater. So sad.

• United States
27 Oct 16
Yes, it's very sad. I never would have thought to do something like that. It never even entered my mind as a possibility. And I'm SO glad of that!


• United States
27 Oct 16
You and me both. I gave up on revenge a long time ago.


• United States
27 Oct 16
I hope one day they realize the foolishness of those actions. They really are only hurting themselves in the long run.


• United States
27 Oct 16
People I have heard speak on this subject are always concentrating on hurting their partner. They never seem to speak about how it affected their life. Seems to me that they weren't even paying attention to what they were doing because it was all meant to hurt someone else. That makes no sense to me!

• United States
27 Oct 16
I don't get this behavior either.