White Christmas Hat update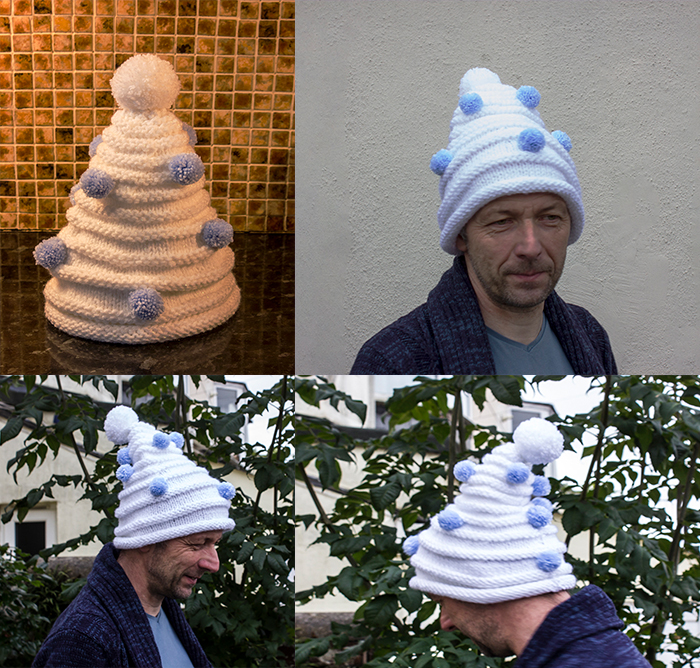 October 27, 2016 12:57pm CST
White Christmas Hat update I posted the other day about the white Christmas hat I had made for Jessica who wanted one. Anyway, Jessica said she wanted to see some blue pom poms on it, so now I've got or at least I think I got the right colour blue, light/pale blue with seems to go well with the white, what do you think. I like the hat with and without the pom poms on it, both look good and prefer it better than the green Christmas hat. Both the yarns do sparkle in the light which you can't see in the photos.
5 responses

• United States
27 Oct 16
Jessica will love that hat. I love it. Love that you used sparkly yarn for this hat.

•
27 Oct 16
Thank you, yes, it will give a snow/frost effect.

• Centralia, Missouri
27 Oct 16

• United States
27 Oct 16


• Centralia, Missouri
27 Oct 16
I totally and utterly love it, you saved the photos to put up on etsy too right? I can see someone else wanting either that, or perhaps a white one with say red poms, could always note the customer can chose their pom colors from a list, I bet people would like that.

•
27 Oct 16
So glad that you love it :) You have some great ideas, I'll look into different colours for the pom poms, the light blue is like the white, sparkles so I would like to that with different colours too. Posted on Etsy, did it after I email you.

• Centralia, Missouri
27 Oct 16
@kevin1877uk
goodly, I will ponder on my next great idea, lol

• United States
27 Oct 16
That hat is adorable