It's all Greek to me!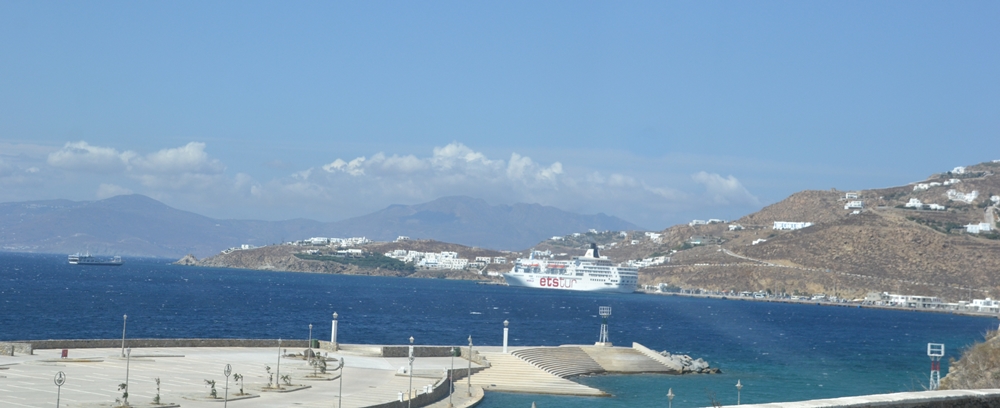 South Africa
October 28, 2016 12:40am CST
Kalimera, Kalimera everyone - its Friday . . . . and no Friday can ever be a good Friday without a proper Greek 'good morning' Kalimera! Dolmades, Spanakopita and Tzatziki - delicious flavours from the Greek Islands in the Aegean sea. Light, crisp, buttery filo, lots of spinach filling, just enough feta makes for a very tasty spanakopita meal. It would be wonderful if I could find someone Greek in my neighbourhood to quench my need for some Greek cuisine weekly. Sadly there is only a great outlet in the capital, but when I get someone going there, I order a take-out! Tzatziki on the other hand I can make myself, if I get the right yougurt. This is a Greek sauce served with grilled meats or as a dip. Tzatziki is made of strained yogurt mixed with cucumbers, garlic, salt, olive oil, red wine vinegar, and sometimes dill. I usually make it as a dip for crisps or salty-cracks at a party or anyday next to the pool. Dolmades is my best - Dolmades refers to Greek dishes made with either cabbage or vine/grape leaves, stuffed with a delicious herb-y rice mix - this is the way I like to eat them. Well if you are not hungry yet, then I am sure you will wake up hungry after I have given you an eye-full of the tastiest food in the world. I share my photo from the beautiful Island of Mykonos which is part of the Cyclades - overlooking the Harbour and the Aegean sea out towards the Islands of Delos, Siros and Tinos - Just Magical. Kalimera Katerina - hope you are well! Happy Friday everyone - Last week-end of October and then its 2 months till the new year!
9 responses

• Banks, Oregon
28 Oct 16
Happy Friday and, awesome view in the photo.


• India
28 Oct 16
Sharks have got a life which they utilize in things better than traumatizing you all the time!

I miss "thea09" only. "Katerina" was not known to me.

• India
28 Oct 16
@vandana7
I know. But what I said holds true.

• Oxford, England
28 Oct 16
Happy Friday and now I know what to have for dinner!

• Oxford, England
28 Oct 16
@Inlemay
I think Aldi has vine leaves and a friend and I are going later.



• Centralia, Missouri
31 Oct 16
I just ate and that sounds lovely



• Philippines
28 Oct 16
Happy Friday too! I hope you enjoy those foods. It makes me hungry now.