Which is scarier?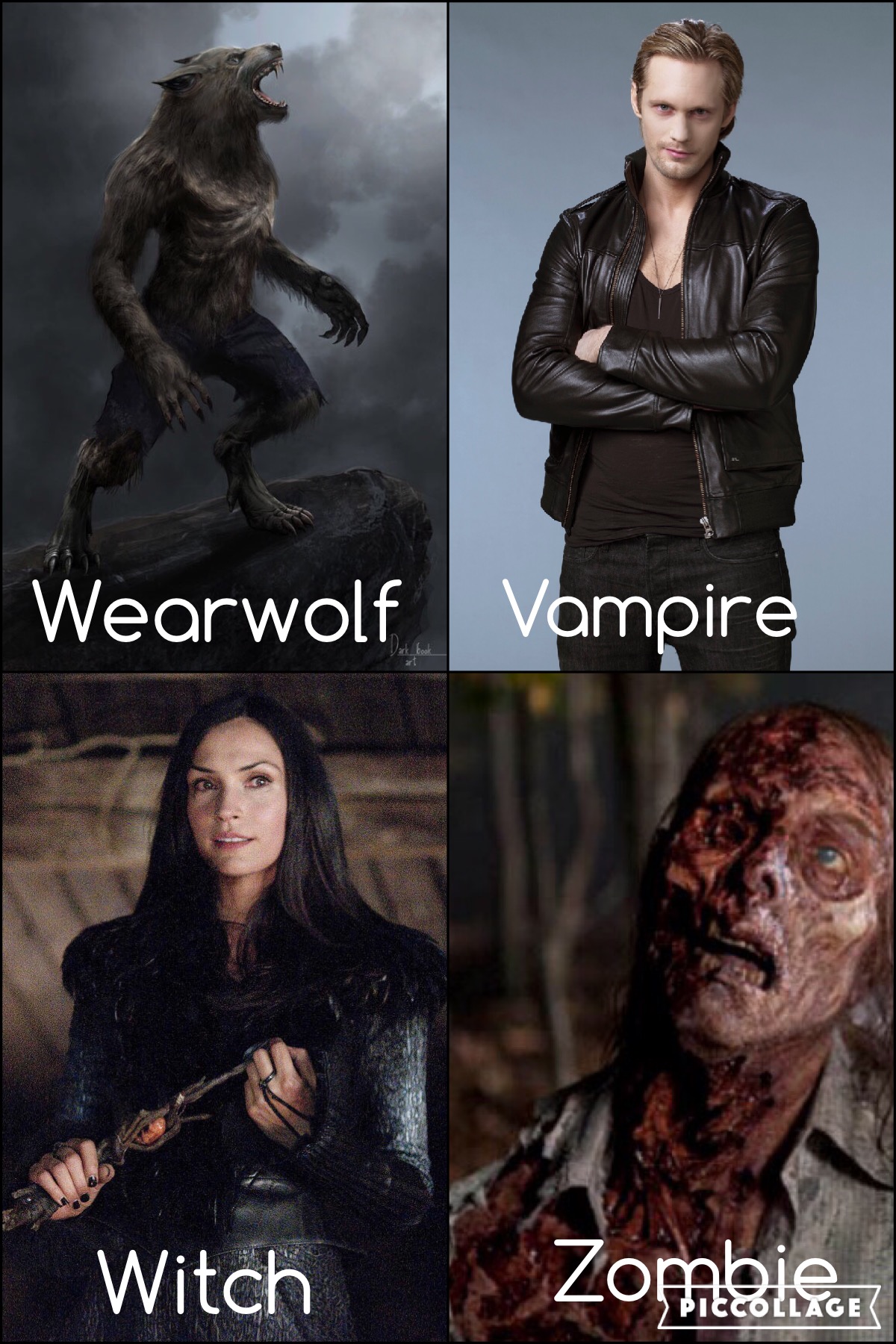 United States
October 28, 2016 7:17am CST
I was asked this morning while looking at my InboxDollars which I'm more scared of which was done in poll form. I had a choice from vampires, zombies, wear wolves and witches. I thought about it for minute. I'm not scared of vampires I like them since I was a teenager. Witch I think is just cool in general. Zombies are scary in generla because well they are dead and trying to kill you for food. Well if they don't eat all of you and your heads still around you'll become a zombie too. Yeah just shot me if I get bitten by a zombie I don't want to be a zombie eating people. Wearwolves are scary as well. Nothing really kills them besides silver bullets and they are human by day and depend on what kind of wolf either they turn every night or just on a full moon. What do you think?
4 responses

• Los Angeles, California
28 Oct 16
But at least weres traditionally only turn once a month on the full moon. All you need to do to stop a vamp is have strategically located cross tats on your body and drink a glass of verbane daily. Witches aren't necessarily evil or dangerous. Zombies are the worst because they are so many and can overwhelm you.


• Los Angeles, California
30 Oct 16
@ShyBear88
Traditional vampires (not contemporary vamps who walk around daylight) can be killed by stake in the heart, beheading, fire and sunlight. Holy water and crosses only sting and repel them.

• United States
31 Oct 16
@JohnRoberts
their is no such thing as traditional vampires. As a vampire lover if you do search on them their is all kinds of vampires and their is no real state of what's as to what does or doesn't hurt them. Kind of like boggy man.

• Los Angeles, California
31 Oct 16
@ShyBear88
The "traditional" vampire was established in early movies with Bela and continued to Christopher Lee in the 60s and 70s. That's the most common image.


• United States
30 Oct 16
Zombies they just don't die unless you shot them in the brain or something.

• Beaconsfield, Quebec
31 Oct 16

• United States
30 Oct 16
I don't find any of them scary. I actually really like zombies and witches.


• United States
30 Oct 16
They are pretty scary in their won way. Aliens are just creepy but the prefect infector.