Facts About Me - WWE Style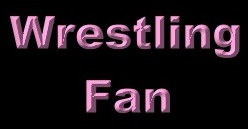 United States
November 3, 2016 6:57pm CST
Wow, I meant to post this earlier lol. I am doing another themed Facts About Me, and this one is WWE style... 1. I watched wrestling off and on when I was really little, but I didn't become hooked on it until 1996, when I was 11 years old. We were watching a tape of the 1996 Royal Rumble, I saw Shawn Michaels… and the rest is history. :) 2. My favorite wrestlers, past and present, are Shawn Michaels, Randy Orton, John Cena, Cody Rhodes, Undertaker, Ted DiBiase Jr., Jeff Hardy, Matt Hardy, Edge, Bret Hart, Stone Cold Steve Austin, "Rowdy" Roddy Piper, Bret "Hitman" Hart, Lita, Trish Stratus, Triple H, Shane McMahon, Stephanie McMahon, Road Dogg Jesse James, Enzo and Cass, Fandango, The New Day, Sasha Banks, Christian and sooo many others. I think I have more favorites than least favorites to be honest. 3. My collection includes t-shirts, hats, jewelry, trading cards, magazines, DVDs and figures. Let's keep in mind that I have been collecting the merch since the 90s, and a good chunk of it is in storage. I have paused on the hoodies and figures right now until I have more space. 4. I attended my first Wrestlemania in 2013. It was Wrestlemania 29 in NJ/NY, and it was my first big trip without any family members. I went with some of my best friends. :) We attended a charity event, Axxess (basically a WWE convention), the Hall of Fame, Wrestlemania 29, Raw and Smackdown. I saved up for an entire year and even found myself doing extra work at times, and it was all worth it because it was one of the best weeks of my life. I saw friends I don't get to see often, met a bunch of wrestlers and visited Times Square for the first time --- so worth it. :) 5. My other wrestling related trips include a weekend in NY/Philly (two local promotion shows and a Shawn Michaels signing), overnight Royal Rumble 2014 trip and weekend SummerSlam 2015 trip. I currently do not have any trips planned, but hopefully the opportunity will pop up again in the near future. 6. The WWE PPVs I have attended include WWE Backlash 2008, Tables, Ladders and Chairs 2011, Wrestlemania 29, Royal Rumble 2014, Payback 2015 and SummerSlam 2015. The other events I attended were regular TV tapings or non-televised shows. 7. I know wrestling is not everyone's cup of tea, but as you can see, it's something that *I* enjoy. I have had many awesome experiences and met some of the best friends I could ever have thanks to it. Alrighty, I'm gonna get back to my work, but I'll try to make another post soon. You all have a good evening and I'll catch you later! :) Photo Credit: I made this "Wrestling Fan" graphic using PhotoImpact 6.
7 responses

• Ringgold, Virginia
5 Nov 16
It's great to meet another wrestling fan. I can see we like some of the favorite wrestlers.

• Ringgold, Virginia
6 Nov 16
@tammys85
It really does. I like to discuss the superstars and the current storylines.

• United States
6 Nov 16
@dramagirl26
Oh definitely! You looking forward to Survivor Series?!


• Calgary, Alberta
17 Nov 16
I am currently hate the way raw is booked. The hot potato titlte changes and the non existence of many wrestlers is kind of upsetting me. Smackdown have better character development.

• Calgary, Alberta
17 Nov 16
@tammys85
The former NXT booker is now the one that books smackdown that is why the blue brand is doing well. No wrestler felt like a jobber in Smackdown because everyone were booked like stars.

• United States
17 Nov 16
@CaptAlbertWhisker
Aaah. I didn't know that. Maybe one of the NXT bookers will be sent over to Raw.


• United States
9 Apr 17
Thats definitely alot of favorites. But if i typed out all of mine since i can remember itd probably be the same. Lol

• United States
11 Apr 17


• Banks, Oregon
4 Nov 16
Very interesting and, I love most all of those wrestlers too, plus many more.

• Banks, Oregon
4 Nov 16
@tammys85
Same here there is few that I absolutely don't like at all.

• United States
4 Nov 16
@TRBRocks420
Right. I don't like Brock Lesnar, and Charlotte isn't exactly a favorite, but there was no need to make a list of 2-3 people lol.

• United States
25 Dec 16
Wow, lots of interesting facts about you!

• Miami, Florida
4 Nov 16
What an awesome experiences you had. I would love to attend a WWE live show.

• United States
5 Nov 16
Thanks! I hope you can! Check Ticketmaster and your local arena website --- they come to your area often, and Wrestlemania 33 is gonna be in Orlando. :)

• Malaysia
4 Nov 16
I always know you are a WWE fans, but I didn't know you started loving it since you were so young. Yes, it's really not something I like, perhaps I have not really watch it before and do not plan to do so, but I am always happy for you while reading you enjoy it so much.