Doctor Visit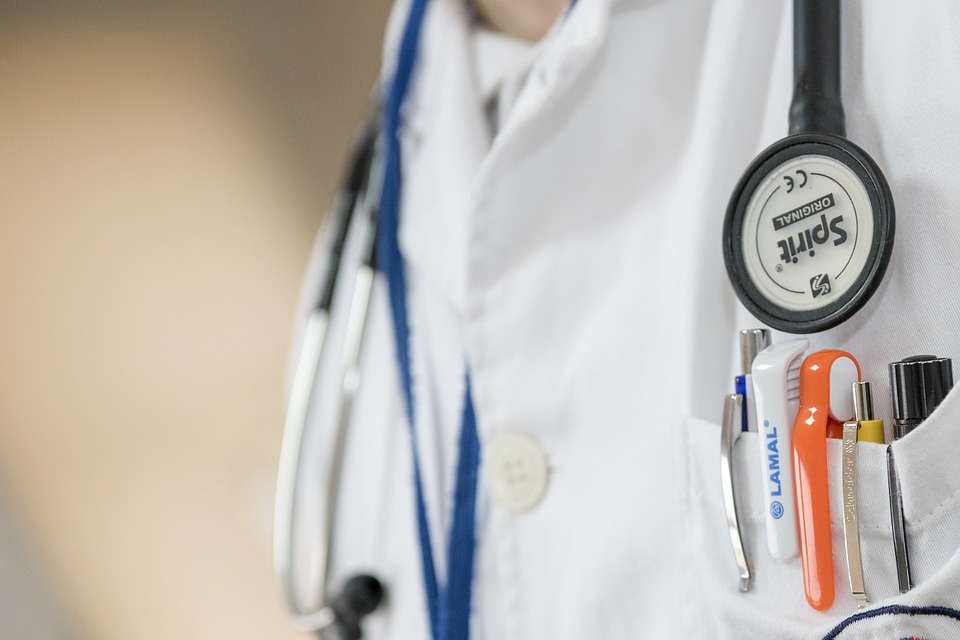 United States
November 7, 2016 6:19pm CST
Today was my annual doctor visit. I was anxious to go as I feel I've needed to for weeks with this mucus cough that has been hounding me. I had a terrible time with the breathing test. The little machine kept saying little effort like I wasn't trying my best to inhale then exhale. I was there for 45 minutes just trying to get 3 good runs. It never happened and I finally told her I was done. The doctor barely glanced at the paper with the results anyway before throwing them over on the counter. He said my lab was all normal and so was my EKG. Then he said my x-ray looked good. I asked him how that could be considering my chest right now. He just said it was. He gave me 2 cortisone shots for the chest stuff. From now on when it comes on I can just call and come in for the shots so it goes away I guess. He called in a prescription for my inhaler to be refilled and then called me in the generic of Flonase nose spray. I haven't called yet to see what that one will cost, but I know my inhaler is a $20 co-pay. That was my day basically except my daughter and I went shopping at Aldi when I was done at the doctor. We did a lot of thinking of meals and it feels nice to know what the options are. Tonight I fixed some chicken using a recipe that came with some spices that I will write a review of on my blog. Monday's aren't usually this busy for me. How was your Monday? Image is one I picked from pixabay that I always use when I write about doctor appointments.
8 responses

• United States
9 Nov 16
Monday I fell asleep sitting in the truck before I came in. At church we packed Christmas Child boxes, and have seventeen there. I have six at home to pack.

• Charlotte, North Carolina
9 Nov 16
Hope you can find some easy solutions for this issue. Have you try natural things? Being on the 15-year plan, no need for me to see a med doc again for a long time!

• United States
8 Nov 16
i think i'd be findin' me 'nother doc :( i hope that the inhaler/steroid shots do the trick fer ya though, hon. my monday? started out fine, took those placemats to momma's 'n stayed to visit with her'n the aunt fer a bit (whilst momma t'was makin' a list 'f what else she'd like, lol) 'n then i came home. i feel 'nother crohn's flare tryin' to set hold. explodin' joints, gut pains. thought all t'was fine 'til i was awakened 'bout 2 this morn. then lived'n the bathroom 'til 'bout noon today.

• Chile
8 Nov 16
I have been mylotting (Tuesday now) and waiting for my friends who come on Tuesdays. And waiting for the results of the US elections although I feel as if it was a horrible science fiction story with a bad ending either way.

• Philippines
8 Nov 16
We have an annual physical exams in our office, but I also visit the doctor from time to time for check-up.

• Guangzhou, China
8 Nov 16
It seems that your check from the doctor went normal. This is already a good news. Yesterday I had the parent meeting in school and I was glad that my son's scores were fine. I felt much more relaxed to it anyway

The bad news is I was interviewed on my way and I felt like an idiot in TV


• Philippines
8 Nov 16
My monday? Just went to work and gone home.... I think you need to relax a bit and don't work sop hard (physically) that might be the cause... and don't think of anything that might bring negative in your heart. My mom had the same and the doctors says she needs to relax. Actually we came from a poor family, and our doctor said while laughing if we only have more money he will just admit my mom to the hospital everyday so will be out of our house and think of nothing except her health... heheheh because when she was inside the hospital everything is normal, but when we came home after a few days she had a hard time to breathe, and the doctor said to relax and have a vacation, because everything about my mom is all normal... except when she sees my dad... Lol!