November is Native American Heritage Month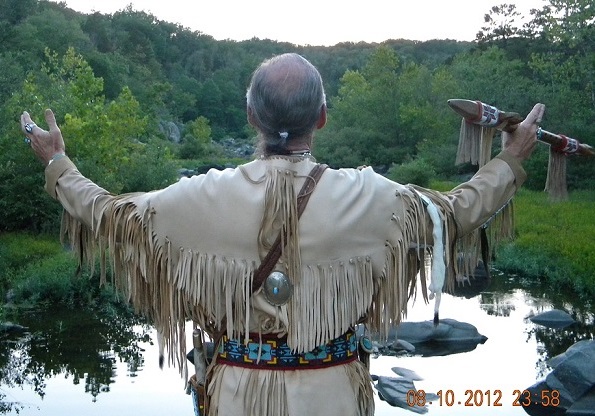 Austin, Texas
November 9, 2016 12:02pm CST
Well! We got a new leader. Glad the campaigning is over! First thing to meet me this morning when I went about my daily work and signed into my social media accounts was someone sent me a request on Facebook to Like a Page. It was a page for President Donald Trump. Uuuhh … (O.o) (???) … WHY? I found the message and the timing of sending it to me very suspicious. It's suspicious because during the campaigning nobody sent me anything for Clinton or Trump asking for "likes" and to show my support. ( Eh! It's probably just my paranoia. I worked almost 20 years as a loyal civil servant. I make no apologies for being paranoid.
I earned it!
) I hear folks say
"It's not about the political party. It's all about the direction this country is going."
Uh huh. OK! Frankly, I don't like the direction either one of the candidates was going or is heading. But so what! The governing of the nation will carry on. I didn't vote! It would not have made a difference to me who won the election. When it comes to American politics and world affairs, I do the same thing and react the same way, I always do when there are leadership changes. I wake up each day and thank God for life.
November is Native American Heritage Month.
The American Indians have survived every American president since George Washington. Not one of them has ever served as president. But many have made significant contributions to the building of this nation. WHY? Because they love this land! If they can do it, I can do it too!
It's all about being an American.







From Wikipedia, the free encyclopedia Jump to: navigation, search This article has multiple issues. Please help improve it or discuss these issues on the talk page. (Learn how and when to remove these template messages) This article's tone or style may not
4 responses

• Bunbury, Australia
10 Nov 16
It's nice that there is a month devoted to Native Americans. We don't have anything here for our indigenous people - not that I've heard of anyway.

• Austin, Texas
10 Nov 16
No I don't think you do. I remember one time I went to do research on celebrating Australia's Independence and WOW! … the comments being made about the disregard of the indigenous peoples were very heated. I was kind of sorry I had done the research. I was just looking for people who were happily celebrating like how we celebrate our 4th of July. Was not expecting to find so many angry comments about dissatisfaction. I'm thinking to myself: "YIKES!!"

• Daytona Beach, Florida
9 Nov 16
I think the Native Americans are a very proud people and very strong. They stand up for themselves and I think now all Americans should love and support one another.

• Austin, Texas
10 Nov 16
Most Americans love and support one another. But we also fight and disagree and scream and shout and yell at each other and protest on a fairly regular basis. It's to be expected. After all, we are diverse group of people.

The contentious "back and forth" and sometimes frustrating "gridlocks" on numerous issues that need a resolution and/or solution, indicates that we think a lot, have freedom to express those thoughts, and
are not about to let anybody play US for a fool!


• Green Bay, Wisconsin
10 Nov 16
We are survivors. It's our nature. I didn't know it was Native American Indian Heritage Month. Good to know.

• Los Angeles, California
9 Nov 16
Does that mean discounts at the Native American casinos lol? It is surprising a full blood Native American hasn't become a prominent politician. At least a mayor or congress. Maybe there has been one in a small town.