My First Jar Lid Attempt...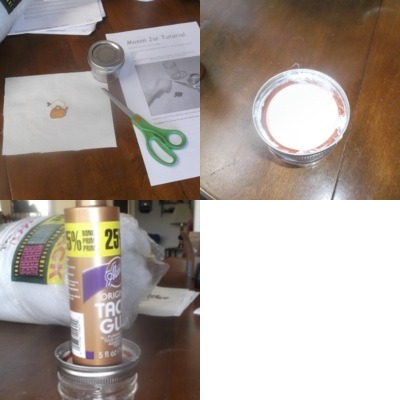 Petaluma, California
November 13, 2016 4:53pm CST
Well, my first attempt at putting a cross stitch design on a jar lid isn't going to turn out so great, I don't think.

I tried to follow the directions in the tutorial that Mom sent me, but it didn't say what to do about stray fiberfill sticking out from under the lid, and it also didn't say how to keep the inside of the lid on (it kept popping up when I tried to glue it). To top it off, some of the words were missing from the tutorial. ;p It actually said in the tutorial to use a hot glue gun for part of it (though the directions didn't seem to specify which part), which I didn't have access to, so that may have been part of the problem. I but the glue bottle on top of the trying jar lid, and hopefully that will make it stay instead of popping off when it dries. I used less fiber-fill I think that the tutorial said to use, so I don't know if using less would help. Oh, well, live and learn I guess...
1 response

• Philippines
13 Nov 16
Don't stress about it. You'll eventually get it done right.

• Petaluma, California
14 Nov 16
Oh yeah,
@allen0187
-- "If at first you don't succeed, try, try again. " ;)