A Night with a Great Songwriter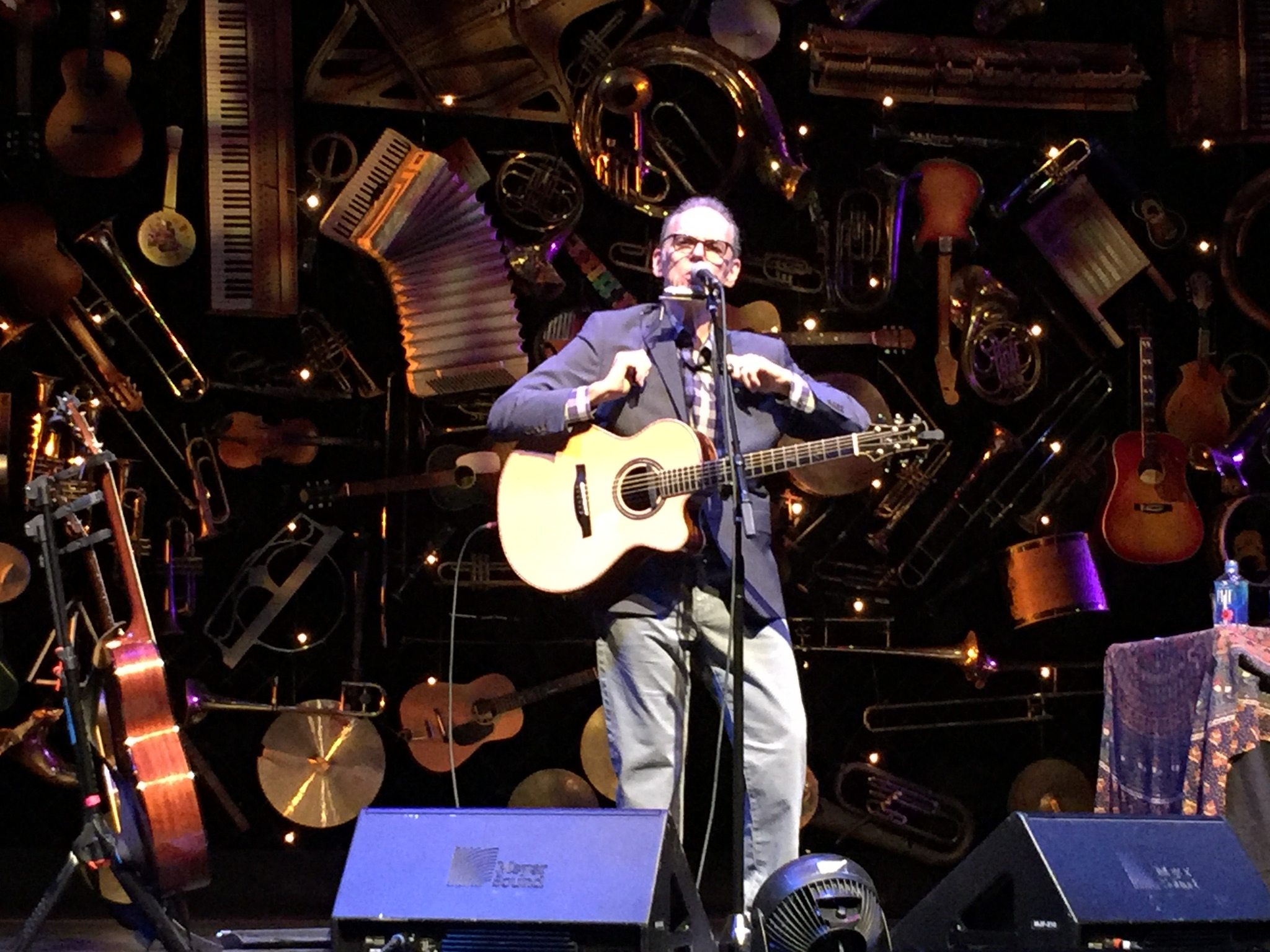 United States
November 14, 2016 10:17pm CST
It's no secret to anyone who knows me that John Hiatt is my favorite living rock songwriter, and maybe fourth or fifth place of any genre of all time. Even though I had to miss him in Bloomington last month due to my inflamed back muscles I more than made up for it when he played a capacity show at the Kentucky Center for the Arts in Louisville last night (11/13) for my 35th concert of the year. (If I had made all the concerts I had tickets for it would've been concert #50...oh, well....) Touring by himself (the second time I've seen him this way), Hiatt's limited time only allowed him to scratch the surface of a career that's lasted over 40 years and spawned hits for others in the 70s ("Sure As I'm Sittin' Here" by Three Dog Night), the 80s ("Thing Called Love" by Bonnie Raitt), the 90s ("Angel Eyes" by Jeff Healey), and the 2000s ("Riding With the King" by BB King and Eric Clapton). He's living comfortably off his royalties, even if most of the world doesn't know who the heck he is. And that's their loss. Hiatt opened with "Master of Disaster" and more or less stuck to the "critically-acclaimed" years (which began in 1987 with Bring the Family). The last time I saw him acoustically he did "Riding With the King," but he didn't have time this time for that. With 23 albums of original material (which doesn't count the live albums or the greatest hits collections) there's a lot to leave out, so Hiatt stuck with the familiar. Like that matters. His voice is still strong at 64, and his guitar playing is excellent (something that you hardly notice when he has someone like Sonny Landreth playing with him on albums). He was in good humor, prefacing "My Dog and Me" by saying his daughter Lilly was a cat person but he wasn't. Someone requested "Seven Little Indians," the semi-autobiographical story of his childhood (yes, he was one of seven kids) and how the notion of telling stories to the kids has been passed down to him, and he obliged. That was a treat: he didn't even do that when I saw him on the Stolen Moments tour (the album that song is on) in 1990! The acoustics were superb and the night was magical. It could have gone on all night, but that's the problem with concerts: they always have to end, and always too soon with so much not performed. Maybe one day Hiatt will do a tour of "the real old stuff," but even if he doesn't I'll be happy to see him.
3 responses

• Colorado Springs, Colorado
15 Nov 16
Sounds like yet another great show. Envious!

• Los Angeles, California
15 Nov 16
Yes, you hadn't been at a concert for awhile. Unlike you.

• Boise, Idaho
15 Nov 16
I saw him once years ago now. He was getting along then so he must be rather old at this point. He is a marvelous performer . Glad his voice is still strong. My ex introduced me to a lot of music I wouldn't have known existed otherwise. John was one performer I was happy to learn about. His music is so great!