My fiancee once told me that it's ok to cry sometimes?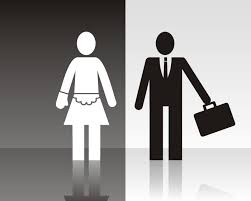 November 19, 2016 6:20pm CST
Today we are living in a gender stereotype. Guys cannot cry because they will seems weak. Honestly, I'm a very sensitive person. My fiancee is more. I cry sometimes when i speak to her on the phone telling her how I miss her being by my side. Speaking of which, I saw a video clip on youtube the other day. An indian boy who was always told by his dad.. "Boys dont cry". Every time when the boy is about to cry. his dad said, "Boys dont cry". At the end of the small movie. the man now married don't show any weak emotions and always beats his wife. What is the moral of the story? That boys should cry? or boys should show that they can control their emotions?
5 responses

• Lenox, Georgia
20 Nov 16
My husband very rarely cries, but I don't think it showed weakness when he did. I think it shows he's human too and he has feelings/emotions. I think it's beautiful when he cries-not in a bad way.

•
20 Nov 16
oh yea? I guess that every woman in a loving relationship would say that. But what about if you just meet the guy? it will have a very different opinion right?

• Lenox, Georgia
20 Nov 16
@jeff_kenly
My husband cried soon after we met actually and here we are 12 years later. =)

•
20 Nov 16
@LovingMyBabies
hahaha.. maybe he was thinking "how lucky I have to have meet this beautiful woman"! Yea! It happens..



•
20 Nov 16
Oh well.. yes.. maybe you are right. We, guys, tend to show our real side of us once we are close to the partner.

• Denpasar, Indonesia
20 Nov 16
@jeff_kenly
Well, that's what I like from him.


•
20 Nov 16
@Ayuriny
Thats great! Wish you have a very long life together. I cant help to notice that you are from Indonesia. My fiancee too is from Indonesia. From Solo.


• Philippines
20 Nov 16
That's what human do; cry. Regardless of the gender.

•
20 Nov 16
Ohh.. tell me more about it? I guess in UK, you guys are more open to see a guy cry. but in countries like India, it is not.

• Philippines
20 Nov 16
@jeff_kenly
there shouldn't be no reasons why men can't show that they too can cry.

• United States
23 Nov 16
If a guy does not cry, he resembles only a housing with no emotion, no soul, no fun . . . boo hoo