Like Ponies on a Merry-Go-Round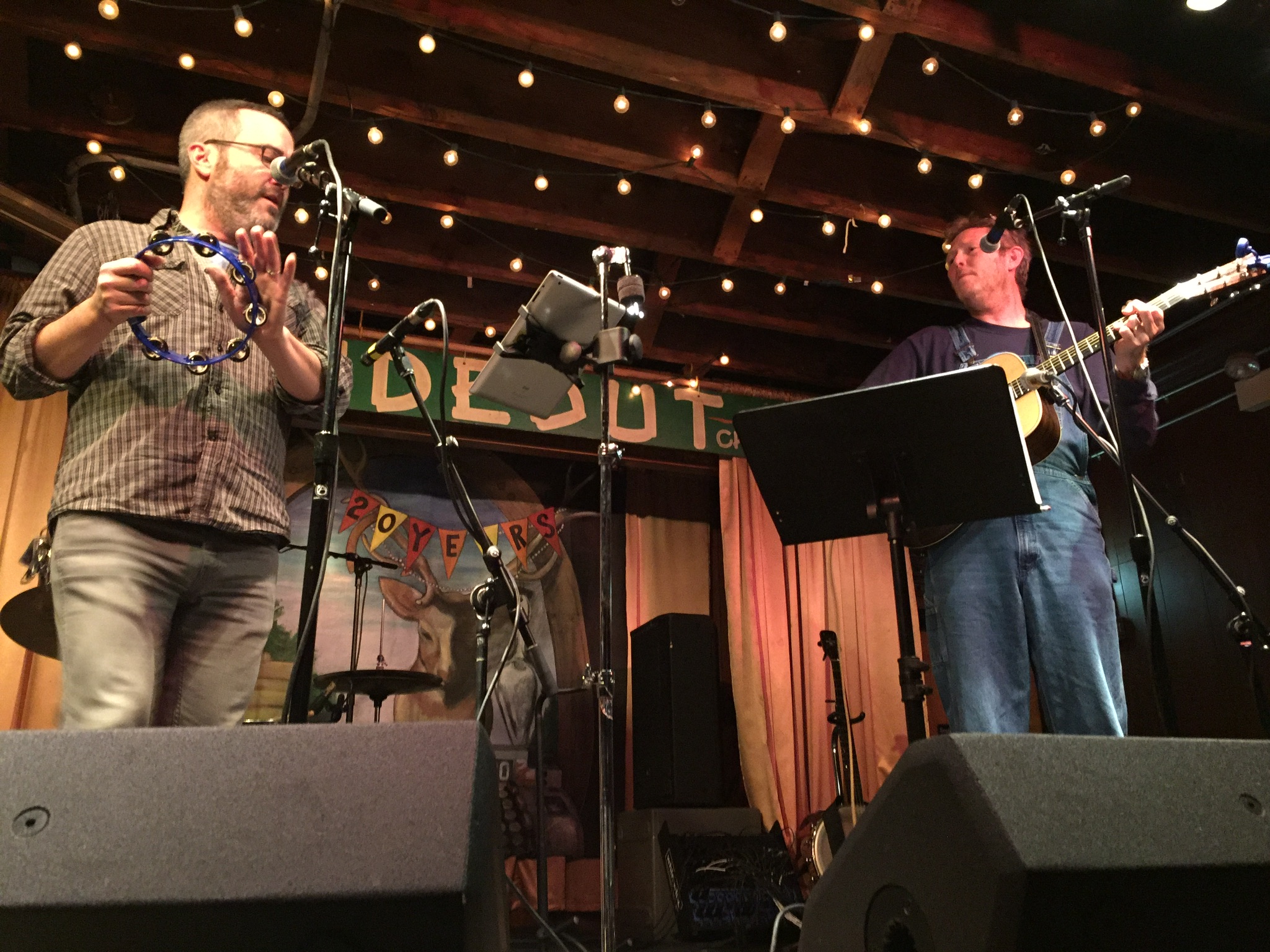 United States
November 22, 2016 8:35pm CST
I don't know if I squealed like a school girl or not when Robbie Fulks mentioned "a song written by Margaret Ann Rich." Now, she wrote more than one song, but there's really "one song" that is
really
well-known for, and it happens to be one of my all-time favorite songs
ever.
Sure enough, that was the song that closed out my 36th concert of the year: "Life Has Its Little Ups and Downs," which Margaret Ann Rich wrote and her husband, Charlie Rich, recorded in 1969. Other people have recorded it (including a very successful, if very lame, version by Ricky Van Shelton), but Charlie Rich
owned
that song...because his wife wrote it for him. Fulks and his friend and longtime drummer Gerald Dowd traded lead vocals on the verses and harmonized splendidly on the chorus about life's issues that are "like ponies on a merry-go-round," contrasting the "brass ring" of a ride with "a gold ring on her finger." Did I mention I
love
this song?! That's why I started at the end. The show was just Robbie on guitar (he brought his banjo with him but never played it) and Gerald on guitar and drums. They opened with "I Do" from Dowd's
Home Now
album, with Gerald playing enthusiastically. "Those drums were
loud
," Robbie complained after the song. "I told you I didn't want to bring 'em," Dowd retorted, all in good-natured fun. These guys have been musical partners for nearly 20 years, and have done, as Robbie said at one point, "everything except given each other prostate exams."

The show had a number of Gerald's songs, including a couple of new ones (a
really
good love ballad, which Robbie prefaced by saying, "If I were your wife I'd be impressed by this"). Robbie also had a couple of new songs, including one I believe was called "A Road to Kentucky" that knocked me for a loop. The prostate exam jokes continued most of the night, along with other jocularity (at one point Robbie pointed to a friend of his who tapes the Hideout shows every week and said, "I'm glad this is being taped. You just
couldn't
explain this to someone!") and terrific music. Just two friends, both of whom happen to be good musicians and songwriters, having fun on a Monday night.
1 response

• Denver, Colorado
23 Nov 16
Yet another great Robbie show.