how difficult is it to learn to drive a bike?

India
6 responses

• India
28 Dec 06
no nt like tat ts enough u r a normal height person..bt d prob u hve 2 balance in case of a sudden stop.....


• India
26 Nov 06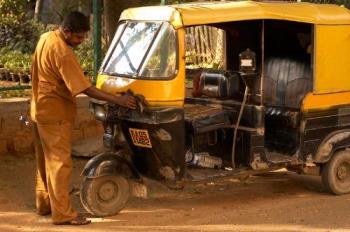 If you are scared then you will never learn. Don't be afraid how the people will react if you fall. Take it easy and go. PS. The pics here I'm posting is an experiment to see how many will we earn for our images. Guys and Gals, ignore it if you don't like it. (Someone doesn't like them but not all people).

• India
26 Nov 06
Yup i felt the same way too mate ... but then falling is just a part of learning ... If u think ure gonna fall then just tilt urself to the side so that way ur legs reaches the ground!!!

• India
26 Nov 06
your feet reaching the ground is kinda essential to learn riding a bike. or you could have someone sit behind you to put his feet down. my daughter rides my bullet this way

• Australia
26 Nov 06
I am not sure about that...I was going to go for my Learners for my bike license, but I didn't because I didn't know how to ride a motor bike?! lol